13 Best 3D Printing Software • Top 3D Printing Software Products of 2021
Every 3D print starts with a 3D model created in a 3d printing software and in the past we had to invest a lot in order to have one. But now, there are lots of modeling software solutions available, many of which are free.
When we speak about 3D modeling software, we usually mean Computer-Aided Design (CAD) software, but it may also refer to optimization and simulation software, as well as slicing and STL file repair tool software.
When working on a 3D model, it is crucial to note that various factors must be taken into consideration. As a result, it is critical to plan ahead for complicated geometries, mechanical properties, weight, cost, 3D printing supports, and so on.
This time, 3D printing software has flooded the market with novel software key features, incredible new capabilities, and seamless connection with computer hardware. In truth, the universe of 3D printing software is vast, which is why we'll break it down for you below.
Best 3D Printing Software in 2021
13 Best 3D Printing Software
#1. Top Consumer's Choice: Morphi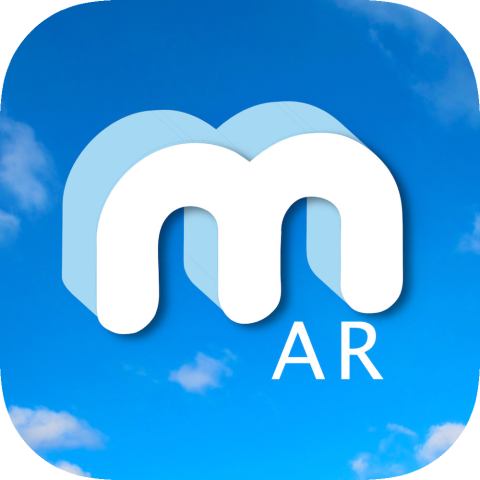 If you want to be as creative as possible in your 3D design and arts, visualization augmented and VR, models, then Morphi is the best choice for you. Morphi will be the one to support you in your all-around imaginative ideas to make them come true.
This 3D printing software is primarily designed to iPad users and allows them to generate 3D models that can be printed on the go.
This program is great for everybody who wants to design models in architecture, ornamental projects, 3D arts and crafts, technology, and innovation.
With all these key features, you are entitled to your own work and to create the best output that you ever have with the huge selection of 3D modeling tools at your grasp. It's up to you if you want to rotate, scale, merge, subtract, group them, create, build and so much more.
How does it work?
This 3D printing software makes it possible for your convenience since this software offers 3D printable designs that include basic shapes, texts, and varieties of colors that you can choose from.
You can even experiment with things inside the software because hidden key features are available in each shape whenever you move them. It provides fantastic rendering capabilities for producing photorealistic photos of your 3D objects.
The program needs iOS 8.0 or later to run, and an in-app purchase of $3.99 grants access to the whole Shapes Pack. You can even design anywhere and anytime without an internet connection.
The Morphi app has a number of stand-out features that make it not only useful but also user-friendly. You can extrude and create 3D shapes with your fingertips, as well as join items together and cut and paste objects.
Pros
It has pre-loaded 3D models that you can choose from
It has an auto-save feature which makes it very convenient
Customizable interface with undo and redo which you can utilize
Huge gallery of tools that you can experiment with
Cons
Can be a bit of a learning curve
Crashes and bugs can be a bit annoying
Price
Morphi Free: Available
Morphi Edu Price: $9.99
Morphi Desktop Price: $9.99 [Free 15-day trial]
Morphi Desktop Price: $4.99 [Discount per license for libraries, schools, businesses, and bulk-buying of 20+ licenses]
#2. Best CAD Software: BlocksCAD 

BlocksCAD features a web-based 3D animation program that can be utilized to create amazing 3D designs for presentations, websites, social marketing, webinars, and much more.
This 3D printing software is state-of-the-art, convenient, and has a straightforward interface in which most users love. It facilitates learning ideas of coding and computer thinking by developing things that may subsequently be brought to life via 3D printing.
BlocksCAD also enables you to define various colors for different portions of the model, making it easy to visualize what the end product will be. This 3D CAD software may be utilized by any STEAM program wishing to supplement their 3D printer as an educational tool by adding curricular material.
Teachers may simply incorporate BlocksCAD into their classrooms since there are no coding prerequisites required. BlocksCAD fully supports teachers by offering a complete curriculum with specific lessons that are standard-aligned.
How does it work?
Primarily, BlocksCAD is a free cad software that is designed for education. It was designed primarily for individuals who wish to begin designing and building basic 3D models before progressing to more professional tools.
OpenSCAD, an open-source programming language, serves as the foundation for BlocksCAD. You may utilize variables to adjust sizes, loops to create consistent design patterns, randomization in models, and use modules to construct your own library of forms, among other things.
To be able to make more complicated creations, you must spend time on the platform merging various 3D forms. BlocksCAD's concept is similar to LEGO parts in that it is built on building blocks of various basic shapes and colors to construct new pieces by adding and deleting figures.
In other words, the software will not automatically create the structures we want; instead, we must appropriately integrate the code blocks. After which, you may render the 3D model for evaluation before exporting it in OpenSCAD or.STL format.
Pros
Suited for education-purposes
Have built-in lessons provided for classes
Can create classes and custom lessons
Simple-to-use software
Cons
Imported STL files do not export successfully to OpenSCAD files.
Has a bit of a learning curve to familiarize the user interface
Price
BlocksCAD Free Trial: Available
BlocksCAD Educator: $149 per year
#3. The Ideal Tool for Intuitive Block Building Concept: Leopoloy

Leopoly is a new cloud-based 3D modeling program that allows you to create digital things for 3D printing and it is becoming the trending 3D animation program in the present.
This 3D program provides important key features such as a product configurator, a large variety of editing tools, new client training, a great user-friendly interface, and much more.
With its flexible tools, Lepoloy can tailor to any business needs with its proprietary VR/AR and 3D solutions that are built for everyone. These cloud-based 3D modeling tools are aimed at both beginners and advanced users.
Its advanced technology offers up new avenues for 3D creation and has been intended to satisfy the demands of the 3D printing industry, as well as the virtual reality and augmented reality spaces.
How does it work?
Leopoly provides patented software solutions that help to accelerate sales cycles, edit 3D drawings, personalize product experiences, automate printing process, create digital goods and designs, enhance customer experience, simplify training, and contribute new products.
It provides many functions such as the ability to build 3D models and quickly see them in a 3D environment. The software offers several types of tools: LeoShape, LeoTrainer, LeoSpace, and ShapeLab.
Its main tool is the LeoShape allows users to model their ideas and turn them into reality through a 3D printer. It is a cloud-based application for creating accurate and complicated models using voxel modeling and vertex modeling.
It can generate custom designs automatically and includes tools for sculpting, 3D texturing, cutting, and engraving. LeoShape is also a visualization tool, allowing the user to view the part's size, structure in space, and so on.
Pros
Has an intuitive tool that makes 3D designing easier and more fun
Features configurable, industry-specific solutions designed for a variety of tasks
Can analyze a 3D model and identify probable flaws
Provides complete tools for 3D printing
Cons
Has a steep learning curve with its advanced features
The free version has limited resources and features
Price
Leopoly Free Version: Available
Leopoly Premium: $9.99 per month | $74.99 per year

3ds Max is a rendering, animation, and 3D modeling software designed for gaming and design visualization. The application is part of Autodesk's portfolio of media and entertainment software tools.
It is also a tool in Autodesk's architectural, engineering, and construction collection, as well as one in the product design and manufacturing collection.
Visual effects artists and advanced users in the film and television industries, as well as video game developers and designers, utilize 3ds Max to create VR games.
3ds Max enables businesses to rebuild neighboring faces of 3D objects, optimize the geometry of high-resolution models automatically, and apply different textures, colors, and material finishes across designs.
Editors may create animated characters, modify animation trajectories, and include particle matters into models.
How does it work?
3ds Max allows users to construct enormous game worlds, complex characters, and customized architectural settings. They will be able to animate individual characters as well as create scenarios with a large number of people.
They may use the program to replicate the physical characteristics of liquids such as water, oil, and lava. Users may also develop, edit, and distribute animation controllers in 3ds Max.
The program also has 3D rendering capabilities, such as the ability to imitate real-world camera settings. It also has an asset library that allows users to simply search for 3D material.
3ds Max also includes 3D modeling, texturing, and effects tools. Users will be able to construct and animate geometry in a variety of ways, as well as apply surface and mesh modeling.
3ds Max also has a workflow function that enables users to transform scenes so that the lighting, materials, and objects inside them are compatible with the most current rendering methods.
As a result, they will be able to leverage a variety of renderer capabilities, such as new physical materials and surroundings, as well as precise print settings.
Pros
Easy and flexible for designing, rendering, and 3D printing
Features an inbuild 3D real-world objects
Gives a real-world look with its UV mapping
Can be integrated with other platforms for augmented and VR
Cons
Too many complex premium features to try
The license has a high cost
Price
3DS Max FREE Trial: Available
3DS Max Single-user: $185 monthly
3DS Max Part of Collection 1: $335 monthly
3DS Max Part of Collection 2: $310 monthly
3DS Max Part of Collection 3: $255 monthly
Check out Autodesk 3DS Max here
#5. Finest Design Features: 3D Slash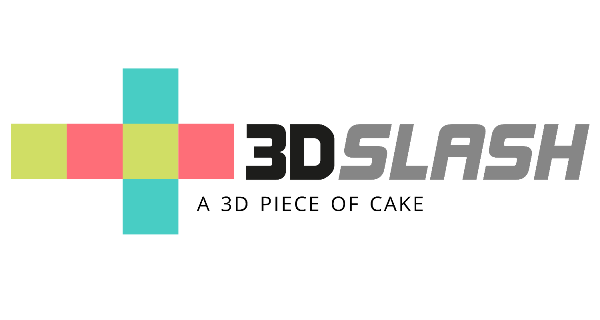 3D design will be simple for novices to use with this free 3D printing software. Users may accomplish stunning outcomes utilizing 3D slash with minimal expertise.
You may also do 3d printing of your models using a 3D printer since this modeling software is linked to many online drawing program printing services and models.
The 3D slash program is simple to use even for new users since it includes lessons with examples to help novice users learn how to utilize the software's many components.
Using a 3D slash program, users can make the greatest 3D model with its finest feature which is accessible for Windows, Linux, and Mac. Moreover, users can quickly develop and store designs in its STL library.
How does it work?
3D Slash is a web- or desktop-based 3D design environment that allows users to create virtual models and store them for usage in other 3D environments or 3D printers.
Students create designs from cubes of varying sizes, adding colors and photos for more distinctive aesthetic accents, using precise control to add and remove pieces.
3D Slash features a solid cuboid block that may be subdivided into smaller blocks of similar size. Users may construct their own models using a variety of tools.
These tools also include a trowel, hammer, pulpwood, chisel, and drill. The hammer tool is used to remove individual cubes, while the trowel is used to add cubes.
Pros
Very simple to use and intuitive
Compatible with Linux, Mac, and Windows
Great user interface and can be integrated with other CAD software
Doesn't have a steep learning curve
Cons
Tends to crash and has glitches
Lacks software features for detailed modifications
Price
3D Slash Free: Available
3D Slash Premium: $2 monthly
3D Slash Education: $12 monthly
3D Slash Professional: starts from $20 monthly
 #6. Best for Complex Models: Sculptris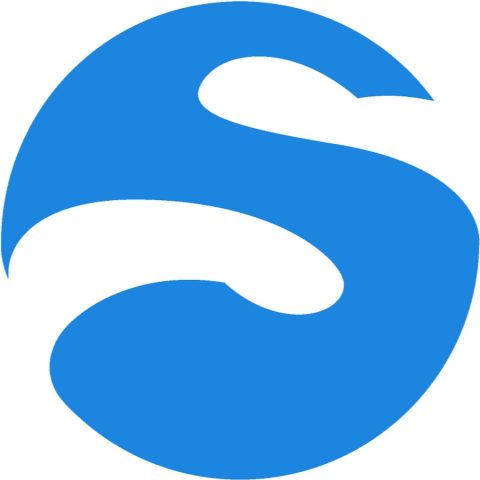 Sculptris is another free CAD software that focuses mostly on 3D sculpting and modeling. It allows artists to mold virtual clays and other materials into the form they wish with finely detailed features.
ZBrush navigation and Standard-level navigation are among the tools available in Sculptris. You may also install plug-ins to increase functionality and productivity.
Pixologic, the application's creators, grant artists complete control over their creations and set no constraints on how they utilize images made with the digital sculpting program. Because of its sculpting capabilities, you may easily construct real-time 3D objects and printable models.
For those who are just getting started with digital sculpting, Sculptris is a terrific place to start. The program provides a plethora of sophisticated tools to help new users start their digital creative adventure, but it also ensures that they can quickly navigate the features.
How does it work?
Sculptris is a fun and easy-to-use digital sculpting application. With its simple tools and user-friendly layout, the program is great for those who are new to making digital sculptures.
It provides artists with the tools they need to better realize their digital sculptures. Sculptors may use the software's brushes and paint palettes to add true-to-life colors to their sculptures.
Sculptris, unlike other apps that stretch existing polygons to give volume to surfaces, inserts new polygons to ensure uniform distribution.
Furthermore, the program uses computational resources to determine if there are enough polygons in a region and then adds additional ones when necessary.
Pros
Has a variety of tools for convenience
Easy import and export of 3D models
Portable and user-friendly
Customizable navigation controls and has preloaded patterns
Cons
The graphical interface is not customizable
Doesn't include tutorials and documentation
Price
Sculptris: FREE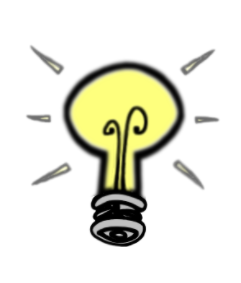 Moment of Inspiration, otherwise known as MoI is a clean, simple user interface that is combined with a smooth, easy workflow with powerful capabilities
It makes the ideal solution for anybody who has been frustrated by the complexities of traditional CAD products. It has also a distinct user interface that works especially well with a pen tablet.
It offers a quick and precise answer to product design. When compared to other commercial tools, it may enable you to prototype customer designs for 3D printing at a significant cost saving.
Furthermore, this 3d printing software actually uses the Rhino openNURBS file format (.3dm)
How does it work?
MoI is also an excellent companion tool for a polygon-based artist since its CAD toolset and powerful boolean functions allow for the exceptionally quick development of mechanical or man-made type "hard surface" objects.
MoI's unique polygon mesh export, which creates incredibly clean and crisp N-Gon polygon meshes from CAD NURBS models, is the frosting on the cake.
It is solid modeling software for artists and designers alike since it is incredibly easy to use and its navigation tools in its interface are very intuitive.
Once imported, it always gives a clean quad/triangle topology that requires minimal effort. It gives you just enough accuracy while also allowing you to design what you desire.
Pros
Smoothly build for Windows and Mac operating system
It adds texts and dimensions to your model for 2D documentation
Pen-tablet friendly user interface
High-quality graphics display
Cons
Loading time is longer with larger files
Requires intermediate skill level to learn
Price
MoI FREE Trial: Available
MoI Full Version: $279.99
MoI Upgrade: $85.00
MoI Education: $44.00
MoI Upgrade Education: $19.00
#8. Best Software for Complex Projects: Clara.io

Clara.io is a full-featured web-based animation, rendering, and 3D modeling software application that allows you to build sophisticated 3D models, breathtaking photorealistic renderings, and share them without downloading any software.
This fully integrated 3D content production application is built around a plug-in and scripting approach that is extendable. Moreover, it supports the following file formats: STL, FBX, OBJ, Collada, and ThreeJS.
Clara.io has been so far the most distinguished example of 3D technology that has a full-blown 3D app. Not only it is impressive but it is also open-source software that promises to even support blender file format in the future.
It is such an amazing tool for students who can't afford to buy expensive 3d printing software. Lastly, Clara creates a beautiful UI that includes all of the tools and seems to be a design suite.
How does it work?
Clara.io is a powerful web-based free 3D modeling software and rendering tool that was created using JavaScript, HTML5, and WebGL technologies. This free 3D printing software does not need any setting and is constantly available.
This program allows you to automatically save your full design creation history and it enables real-time collaboration with several persons.  It also supports keyframe-based animation.
This program also includes a camera and lights and is very useful for adjusting bones and skinning 3D figures.
Clara.io enables you to construct sophisticated 3D models as well as stunning photorealistic representations. This editor is ideal for developing and fine-tuning online game content, and it has a large collection of photorealistic assets.
Pros
Robust support for poly meshes including normal and color maps and indexed UV
Flexible operators and has a sharing system
Features a hierarchical scene graph and has extensive materials with script log
Free open-source software
Cons
Loading times may persist
Internet-dependent 3D printing design software
Price
Clara.io Basic: FREE
Clara.io Standard: $10 monthly
Clara.io Advanced: $100 monthly
Clara.io Enterprise: Request a quote from the sales team
#9. Best in 3D Modeling Process: Vectary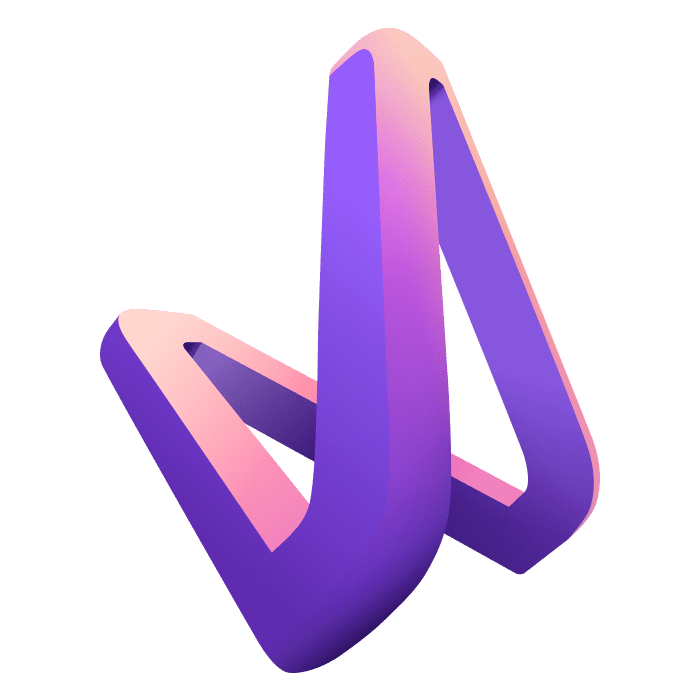 Vectary is the handiest Augmented Reality and 3D printing software design platform and by just doing it in a browser, one can build an immersive 3D experience in a real setting.
Vectary 3D Modeling Software is a highly collaborative application that allows you to effortlessly share your work online with others. It has key features that produce high-quality 3D content for websites and social media.
This program has a variety of mockup templates to assist users in creating visually engaging presentations in a matter of minutes since users can use ready-made 3D text templates and a variety of fonts to create appealing 3D text for any design and creating models such as arts, brands, and posters.
Using Vectary users can develop models that can generate stunning 3D icons for program visualizations. It has a searchable template collection as well as 3D printing capabilities.
How does it work?
Vectary is accessible anytime and anywhere since it is a web-based 3D printing design platform. Every output is saved in its cloud under your company account.
It features an endlessly simplified user interface that makes your 3D design professionally looking. Adding to that, it has a huge library of free models and materials so that you can get an easy jumpstart.
Its Photon features let you render photorealistic outputs, such that you can even see traced paths without having to think about how to get each setting right.
With its Web AR Viewer, you can instantly preview your AR designs or even embed your 3D model on any website. While it creates an interactive 3D configuration with custom materials, it even allows to finite element analysis with its Vectary Viewer API.
Pros
Has a photorealistic rendering with an integrated WEB AR Viewer
Contains a library of assets that you can use
Simplified UI for convenience
Can create your own mockup and 3D elements
Cons
Some tools and features have no documentation available
You have to be connected to the internet
Price
Vectary FREE: Available
Vectary Premium: $12 monthly
Vectary Enterprise: Contact the sales team for a quote
#10. Best in Architectural Design: Sketch Up Make

SketchUp Make is a free version of SketchUp Pro, a popular 3D modeling software formerly known as Google SketchUp. It is used for a variety of drawing applications such as interior design, landscape design, and architecture.
Moreover, it is a free 3D modeling software that may be used for personal or business projects. It starts with a 30-day trial of the SketchUp Pro version, after which users may agree to the Terms of Service and keep using SketchUp Make for free.
Its adaptability is being utilized for a wide range of applications, from civil and mechanical engineering to the creation of movies and video editing. It also allows folks who like DIY woodworking projects to see what their finished item will look like and share blueprints with others.
Its abundance of add-ons and plugins, together with a sophisticated photo-realistic rendering engine, make it an excellent choice for individuals who are into 3d printing.
How does it work?
SketchUp Make is a free and simple-to-use 3D-modeling application that provides you with a few key tools for creating efficient and comprehensive 3D models of homes, home improvements, decks, patios, sheds, and woodworking projects.
Users may simply add details, glass, and other textures to their models using SketchUp Make. The program delivers dimensional precision and may lead to improved project outcomes for DIY designers.
You may also use it to produce your project cut list by using different plugins. Lighting effects, textures, a layer manager, and animations are among the built-in capabilities.
Although the app does not have a large number of built-in models, it does enable unique access to Trimble's 3D warehouse. It includes all of the symbols and models needed to guarantee that CAD designers of varying ability levels obtain the required outcomes.
Pros
Surfaces are created from lines, and 3D objects are extruded from surfaces.
It includes a large library of pre-designed sceneries and items.
For individuals who are already acquainted with AutoCAD, this is a fantastic alternative.
Cons
Only raster files and static graphic images that cannot be altered may be imported and exported.
Lacks a house wizard and a wall tool.
Price
Sketch Up Make: Free
SKetch Up Shop: $119 yearly
Sketch Up Pro: $299 yearly
Sketch Up Studio: $699 yearly
#11. Best for Standard Mesh Modeling: MeshMixer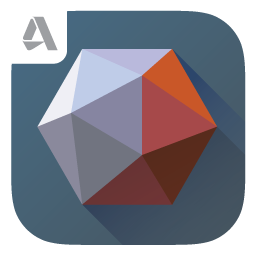 Meshmixer is a 3D animation program that allows you to work more effectively with triangular models. It is one of several pieces of software created by Autodesk, a business that has set the standard for excellent design tools in the fields of 2D and 3D design.
It is a 3D printing software that has features that include drag-and-drop mesh mixing, 3D sculpting, hollowing, complex selection tools, automated printing, and much more. There are two modes of operation for the Meshmixer tool: Drag and Drop and Drop Solid.
It is accessible for both Windows and Mac operating systems and the program is available for download from the company's website.
Meshmixer, which began as a basic tool for 3D collages, has evolved in recent years into the universal program for 3D print preparation. The program is not specifically designed especially for slice .stl files formats or 3D printing.
As such, it allows other users to do more with the model, such as building and sculpting 3D things.
How does it work?
In order to use Meshmixer, you will just simply select the Meshmixer button which will then expose a preset set of pieces that you may drag onto your model. These component sets are actually organized by categories
Meshmixer can help you simplify, integrate, and rectify models that aren't quite what you want but are closer to it. It has a highly user-friendly interface and advanced functions that are really useful for 3D printing.
It has the ability to scan in 3D and offers strong support for reverse engineering such as mesh correction. It has a support generator tool that is utilized for 3D printing and simply creating pictures.
Meshmixer also has tools for hollowing and it can also be used as a slicer software for 3D printing. Furthermore, it can easily manage large surface triangle quantities.
Pros
Easy-to-use
Can work with large models with >100 Mb
Processing of support structures is excellent
Hollowing works features are very reliable
Cons
G-CODE for typical SLA 3D printers cannot be created.
Requires higher graphic cards
Price
MeshMixer: FREE
#12. Best Design Software for Students: TinkerCAD

TinkerCAD is a free CAD software owned by Autodesk. It is a user-friendly online 3D printing and design tool that beginners can make remarkable results by just utilizing with its simplistic methods.
It also enhances individuals to learn the fundamentals of 3D modeling such as creating toys, prototypes, home décor, Minecraft models, jewelry, and so much more, whether you're a designer, hobbyist, teacher, or child.
TinkerCad is a web-based 3D CAD program that allows educational institutions to provide constructive solid geometry courses to students in grades K-12. Students may use it to build 3D designs as well as program, simulate, and construct electric circuits.
It is a CAD software that assists people and corporations in the manufacturing and advertising industries. It also serves healthcare and architecture firms and its shareware supports file modification, allowing you to reproduce existing designs.
How does it work?
Autodesk Tinker CAD is a simple-to-use tool that allows users to quickly design 3D objects and export them for 3D printing. It is made up of several modules such as electronics (Arduino), coding, classroom, Minecraft, Lego bricks, and so on.
The best thing about TinkerCAD is its compatibility with 3D printing services, HTML5, and a geometry kernel. This free software allows you to link complicated objects as well as join and remove forms.
Tinkercad's code-block module allows students to construct forms with a drag-and-drop interface, execute scripts to examine design simulations, make GIFs, 3D print created designs, and export data for future use.
It enables educators to access and use grade-specific lesson plans and curriculums that adhere to ISTE, Common Core, and NGSS criteria.
Users may use Tinkercad's 3D design tool to create, share, import, and export designs that include components such as shapes, characters, text, and numbers. The circuits module includes a pre-built library of components including resistors, LEDs, capacitors, breadboards, diodes, and photoresistors.
Pros
It is incredibly simple to create 3D things
Any user may quickly go from learning to design to printing
3D printing is supported and the program is very flexible
Low production cost and quick product completion
Cons
Internet connection dependent
Only Arduino Uno is supported
Price
TinkerCad: FREE
#13. The 3D Wonder: Blender

Blender is a free and open-source 3D modeling and animation software. Its primary emphasis is 3D and it provides all of the tools required to produce 3D-model movies from scratch.
It covers the whole 3D production, from rigging, modeling, simulation, animation, rendering, compositing and motion tracking, 2D animation, and video editing.
Blender contains an in-built video sequence editor that enables you to conduct simple things like video cuts and splicing as well as more advanced activities like video masking and color grading.
It also has a full-featured built-in compositor. This enables you to post-process your renderings without having to leave Blender. Additionally, it has a production-ready camera and object tracking, allowing you to import raw video, track it, mask regions, and rebuild camera motions in your 3D scene in real-time.
How does it work?
Blender comes with a plethora of modeling tools that make it simple to create, modify, sculpt, and edit your models.
It has digital sculpting tools that provide you with the power and flexibility you need at various stages of the digital production process.
It also enables artists to transform their motionless characters into amazing animations, whether via basic keyframing or complicated walk-cycles.
Lastly, it comes with a strong unbiased rendering engine that produces beautiful ultra-realistic rendering.
Pros
Free and open-source platform
Has interactive game features
Has an integrated 3D game engine with a logic brick system
Super realistic renders
Cons
Needs high graphics
Very complex to learn
Price
Blender: FREE
How We Rank the Best 3D Printing Software?
When it comes to picking the best 3D printing software, you have really lots of choices. But to make the best one, it is important to closely evaluate each tool against your requirements.
Software Features
Several tools are ideal for industrial usage and have lots of complex handy features. Here, you must ask yourself, "Are these features useful?" Is it worthwhile to pay for such advanced features?
Learning Curve
Other programs have a lot of functionality and need you to build scripts. It would need extensive training for individuals who are unfamiliar with 3D printing technology.
As a result, do your homework on the amount of learning curve required to operate the program effectively. Check to see whether you have the experience and IQ to grasp such intricacies quickly.
Cost
Ensure that the software's subscription fee is within your budget while satisfying all of the criteria. For example, if you are a newbie, it is best to start with open-source software that is accessible for free.
How to Choose the Best 3D Printing Software?
With so many tools on the market, it's critical to understand which one would be ideal for your needs. Here are a few things to consider before selecting the best 3D printing software:
Scalability
Look for 3D modeling software that has sophisticated adjustment capabilities for scaling the design of the 3D model to any size. You'd be able to make 3D models of any form and size using it.
Collaboration
3D design software with cloud capabilities will allow remote monitoring to collaborate more effectively on 3D models and design tools. Users may also utilize the cloud to remote access the program from anywhere to aid in 3D modeling and printing.
Customizability
Look for capabilities such as sculpting, editing model history, and the ability to use 2D models to create 3D ones. Excellent customization options will assist you in producing more attractive 3D model prints.
Simulation
The simulation tool in VR may assist designers in identifying gaps and mistakes in the design early on. It saves time and money by allowing you to see model histories.
File Format
The greater the number of file formats supported by the program, the simpler it is to import and merge new components into the 3D model.
Conclusion: Best 3D Printing Software
With these considerations in mind and careful investigation, you can easily pick the best 3D printing software to fit your needs whether you're a beginner or an expert, have a limited budget or want to spend more.
It's really up to you when picking the best one that suits you, but more or less you got to try our top consumer choice: Morphi.
Morphi is a program that is great for everyone who wants to design models in every way. It has all the features that entitle you to make your own work and create the best output that you will have.
If you want to be as creative as possible in your 3D design and arts, visualization augmented and virtual reality, models, then Morphi is the best choice for you.
3D Printing Software FAQs
What is 3D Printing Software?
With computer-aided design (CAD) models, 3D printing converts 3D models into physical objects that you can touch and use in the real world.
The software takes the 3D model as input and instructs the 3D printer to build a duplicate of it.
Today, these technologies include sophisticated capabilities like cloud collaboration and virtual reality compatibility to effectively mimic the 3D model.
Along with these advantages, you get a user-friendly interface, which has allowed many non-technical persons to join the industry.
What are some of the advanced features of the best 3D Printing Software?
If you're new to 3D printing, you may be confused about what all of these 3D printing software tools accomplish and how to use them. The 3D printing process is made up of advanced features that work together to make 3D printing feasible.
You may create your own 3D printed components and models using 3D modeling software or applications. STL file viewing, editing, and repair software allows you to see, update, and repair STL files so they are ready for 3D printing.
Printable file analysis tools allow you to do exactly that, providing fast and simple information without having to open and wait on your entire slicing program.
A slicing software also translates your 3D model file (often an STL file, although many slicers also take OBJ, 3mf, and other formats) into machine-readable G-code, the language that most 3D printers understand.
What is the best slicing software for 3D Printing?
A few important items are used in the printing process that sparks 3D printing innovation. Once you have the 3D model and the 3D printer, the next is to find an important piece and that is the slicing software that functions as a go-between for the 3D model and the printer.
There are lots of slicing software available, many of which are free and we suggest that you try first our top pick which is Cura. Cura was created, hosted, and maintained by Ultimaker and its devoted community of users.
One thing that exemplifies Cura is that it is a FREE program and over the years it has added profiles for competitor 3D printers by which other software companies won't even do.
Cura is suited for new and advanced users alike and its GUI is fast and you can even multitask handling dual material prints. Moreover, its 3D slicer software handles huge STL files moderately fast.
The post 13 Best 3D Printing Software • Top 3D Printing Software Products of 2021 appeared first on Dumb Little Man.