44 Educational Winter Gifts for Kids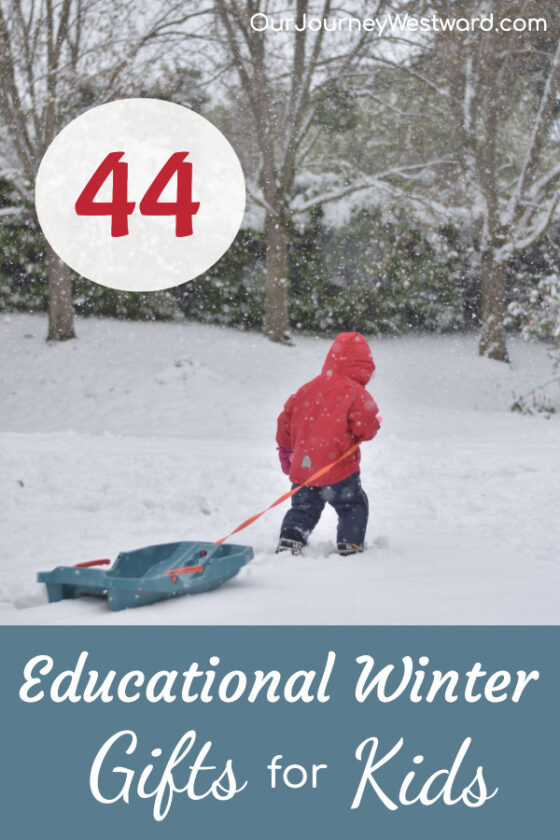 Believe it or not, the dreary days of winter give children great opportunities for learning. The long, sometimes dark days can be frustratingly boring and lead to trouble on the homefront. Luckily, this list of educational winter gifts will prepare you for Christmas and birthdays, while keeping your kiddos happy and occupied all winter long.
Whether staying indoors or venturing outside, there is so much fun to be had! Your children will appreciate the games, experiments, kits, books, and outdoor ideas, and you'll appreciate the options at your fingertips to keep them active and busy.
This post contains affiliate links.
One of my top priorities when buying gifts for kids is to make the gifts as educational as possible without being too obvious. Obviously educational gifts can be a huge turnoff to kids, so stealthy and fun it is for the win. That's exactly what I tried to gather for you in this fun list!
Outdoor Winter Gift Ideas
Let's start with outdoor winter gift ideas. One of the hardest parts of winter is the time spent indoors without an outlet for kid-sized energy. Winter play is a great way for kids to expend that energy while getting sunshine and fresh air.