Books and Games to Keep the Kids Entertained this Summer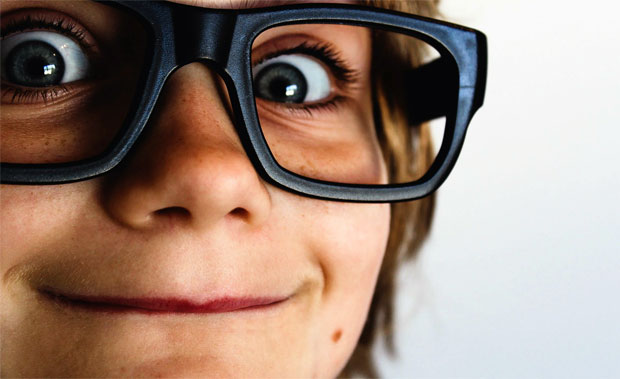 Books and Games to Keep the Kids Entertained this Summer
Most of us have had the kids home for over three months now which is a long time. Kids need a lot of entertainment and as busy parents trying to work from home, that can be hard sometimes! In this post, I've gathered some new books, activities and games for children to enjoy and keep them entertained this summer!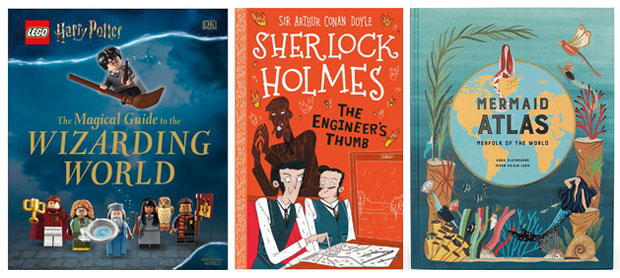 Books to Read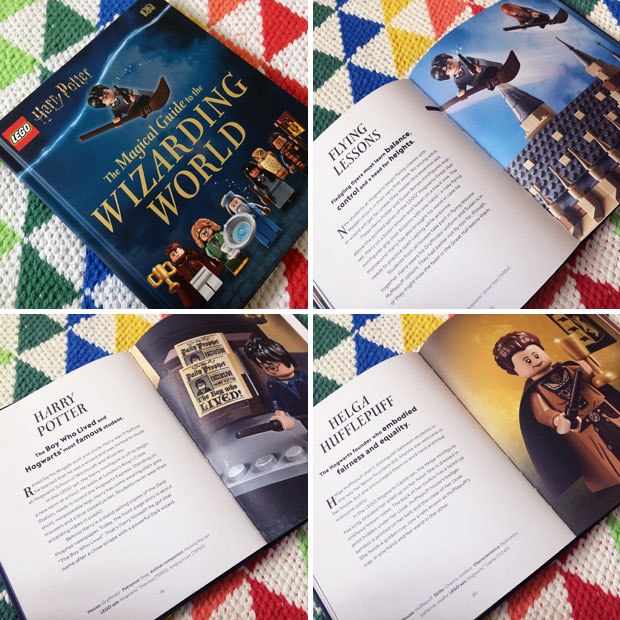 LEGO Harry Potter The Magical Guide to the Wizarding World
I bought this book for our eldest daughter soon after she started reading the Harry Potter series with her dad as I thought she's enjoy learning more about all the different characters. We're big LEGO fans in this family too so the fact that all the characters are displayed as LEGO Minifigures makes the book extra fun. Our daughter loves reading this book and has read it from cover to cover but you can of course just dip in and read about whichever character or Hogwarts thing you're interested in learning about at the minute. A really lovely book that will be read loads in our family. It's only £6 from Amazon.co.uk too which is an absolute bargain for this high quality hardback book.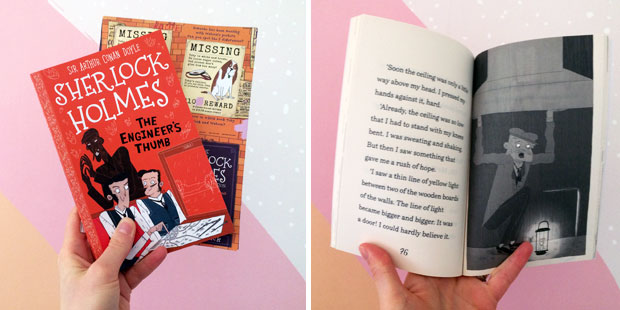 The Engineer's Thumb from The Sherlock Holmes Children's Collection
Sherlock Holmes is a classic character in the literature world but did you know there's a children's version too? The Sherlock Holmes Children's Collection is adapted and illustrated to introduce the classics to a whole new generation which is a great idea! Our eldest daughter (6 years old) has been enjoying reading the new book The Engineer's Thumb. A classic Sherlock Holmes mystery, adapted for children. The book is easy to read and has some illustrations throughout too. 7-9 is the suggested age range but I think younger is fine for avid readers.
The next 10 Sherlock Holmes books in series two (including The Engineer's Thumb) is publishing on the 23rd of July. Also, an online retail partner Books2Door is currently offering the
series one 10 book box set
for only £10 using the promo code SHERLOCK10 until 30th June.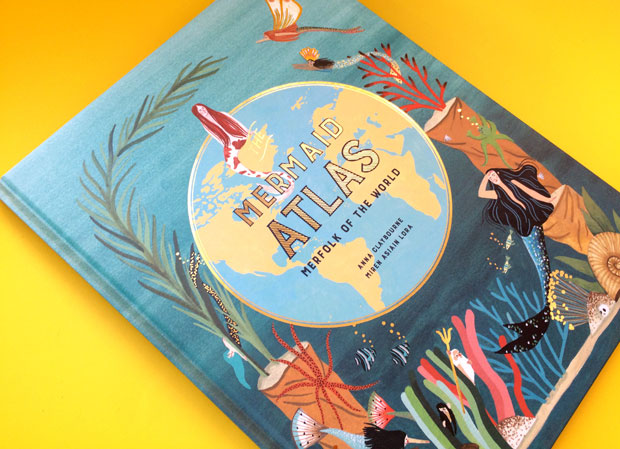 The Mermaid Atlas Merfolk of the World
Who doesn't love mermaids? There's a new book all about mermaids called The Mermaid Atlas that is a beautifully illustrated guide to mermaids from across the globe.  It's full of stories of famous mermaids like the Little Mermaid and more unknown ones too, complete with lots of maps and illustrations.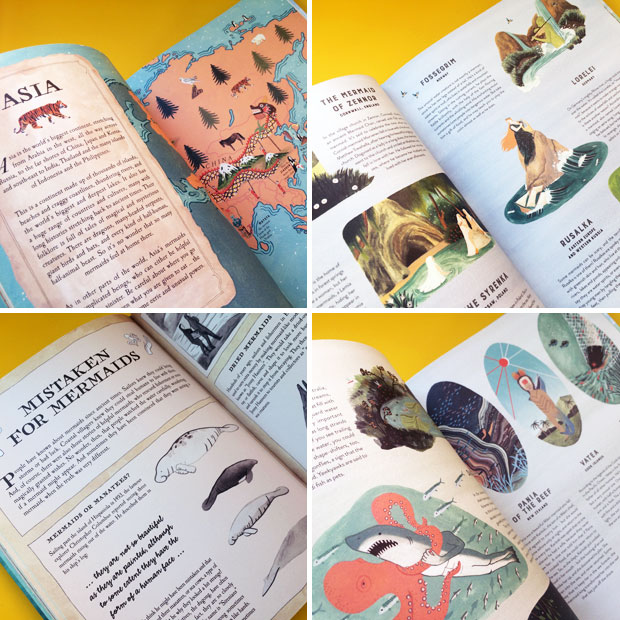 The guide takes you to all corners of the world to let you explore lots of fascinating mermaid facts and magical tales about these mysterious mythical sea creatures and their interesting history. It's a truly stunning book with gorgeous illustrations, a beautiful hardback with gold details on the cover. Perfect way to stay entertained this summer and learn too!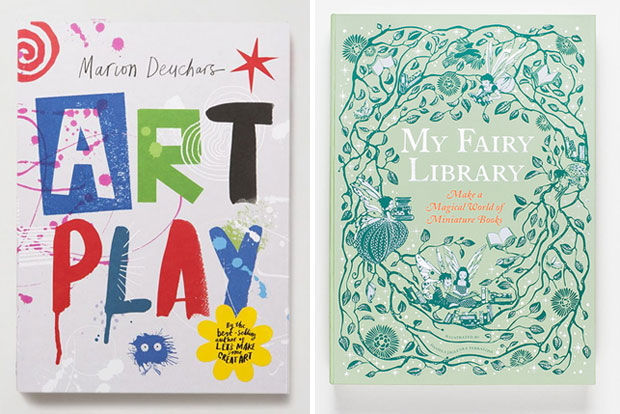 Activity Books & Sets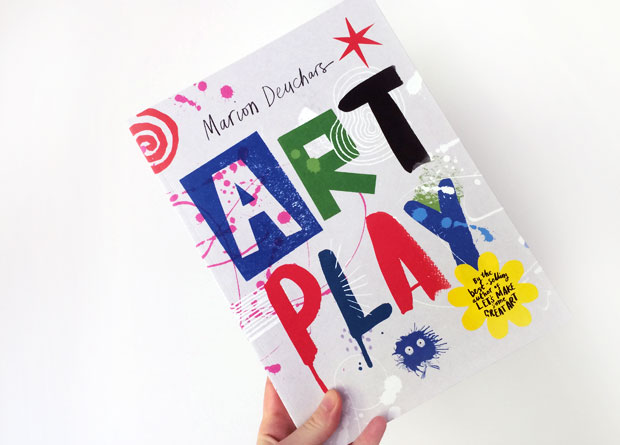 Art Play is a fun activity book with lots of exciting and creative tasks. There are seven sections in this book (Drawing, Colour, Shapes, Paint, Paper, Printing and Pattern) and they provide a great way to play but also to learn and explore and build your artistic ability and confidence.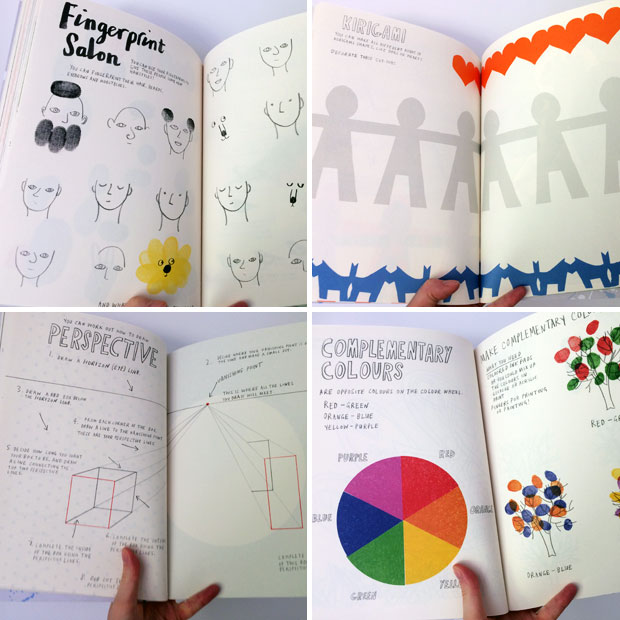 We have this book for our four-year-old to do and she loves it! I think it's really good for her and making her realise her artistic skills while she's having fun. Older children would love it even more as they can read the instructions themselves too. It's such a fun book that's great for children that love creative activities and need or enjoy a bit of guidance when getting creative too.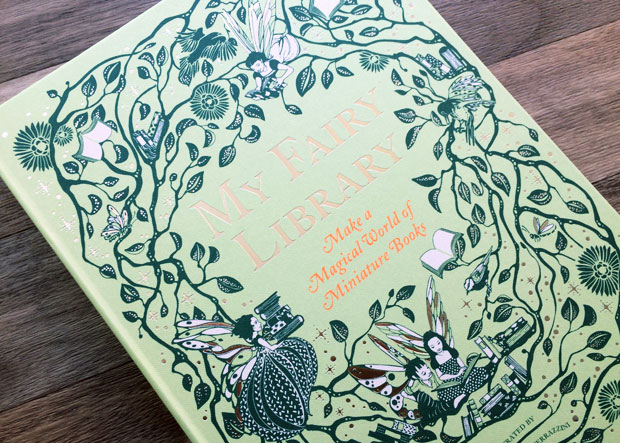 My Fairy Library Craft Set

As soon as I spotted My Fairy Library, I knew that our eldest daughter would love it and I do too! We love book and anything miniature and this set gives your everything you need to make your very own fairy library with miniature books at home.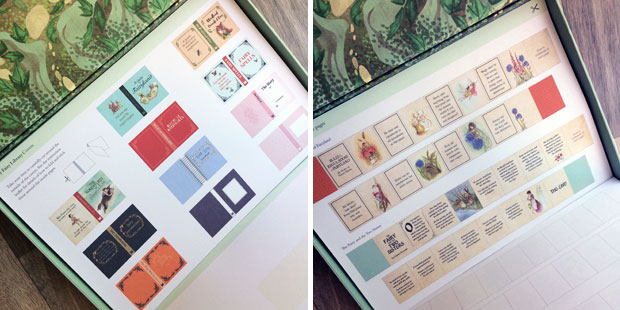 The set is a box that looks like a book and inside there are instructions and the materials needed to make 20 tiny fairy books all about fairies with illustrated stores and guides and a few books to complete yourself.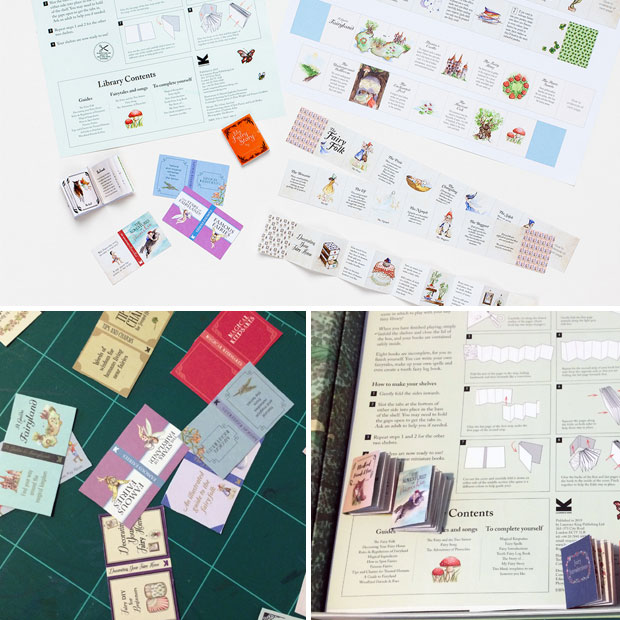 Our eldest daughter is only 6 years old and very thorough so she's working hard making her little books. You cut the pages out in strips, then fold them, glue them together and glue them into the correct cover that you've also cut out.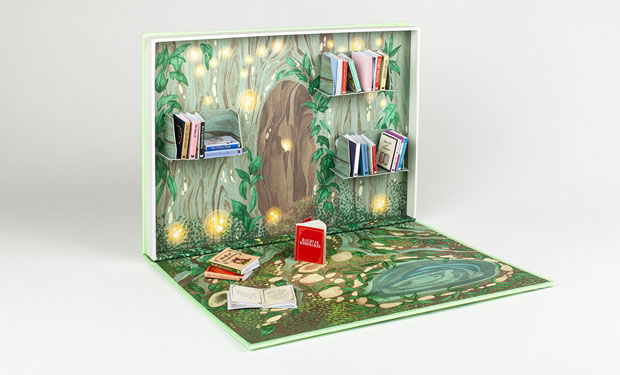 She's been doing this as a fun craft activity at weekends and has a few books left to finish and then she can pop up the shelves that come in the box, add her books and enjoy her magical fairy playset. Such a fun project for her and the result is so adorable! There's also a My Miniature Library version available that looks great too but our daughter is really into fairies at the moment so the one we have suits her perfectly. I highly recommend this set if you too have crafty children to keep entertained this summer!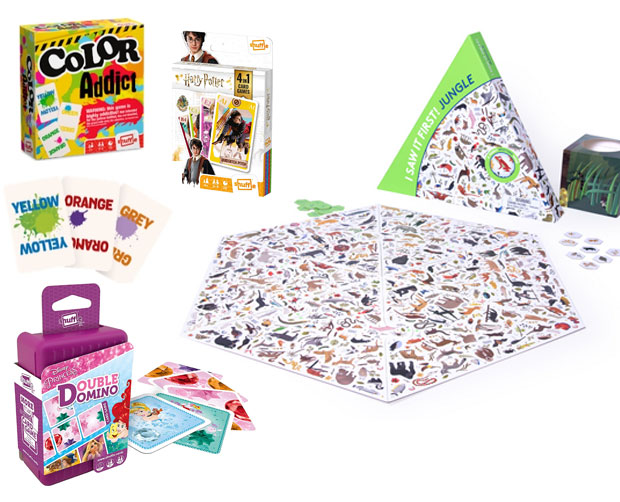 Games to Play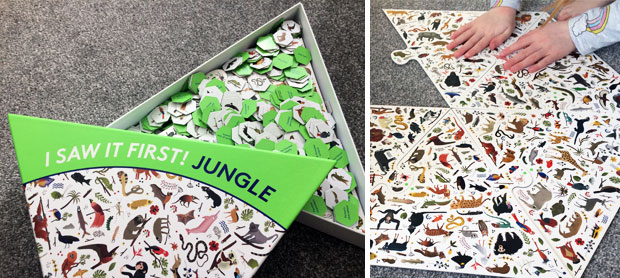 I Saw It First! Jungle A Family Spotting Game
I Saw It First Jungle is a family spotting game. You build a hexagonal double-sided board out of 6 triangular pieces that click together like a jigsaw. On the board, there are 300 jungle animals, some familiar, others new. To play, one player pulls a counter from the box and shows everyone. The first player to spot the same animal on the board wins this token. The player with the most tokens at the end wins. You can decide how many tokens to play up to.
It's a great family game that suitable for younger players too, like our 4-year-old daughter. It's fast-paced and fun and really easy and quick to set up and learn. It's educational too and so beautiful. We also love the triangular box! There's also an Ocean edition of this game.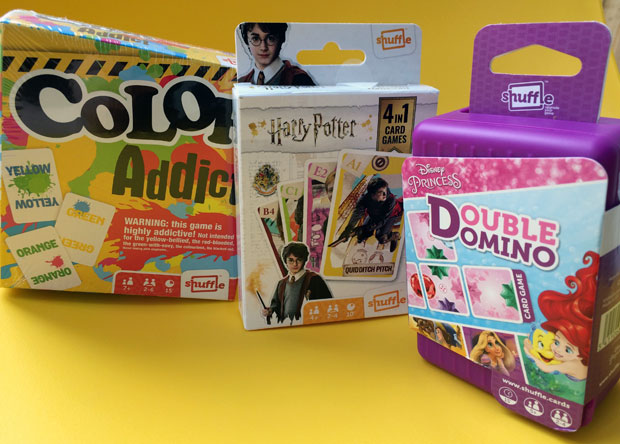 Cartamundi are the world leading producer of board and card games and they make lots of fun games for kids. We have a few new ones that we're trying out.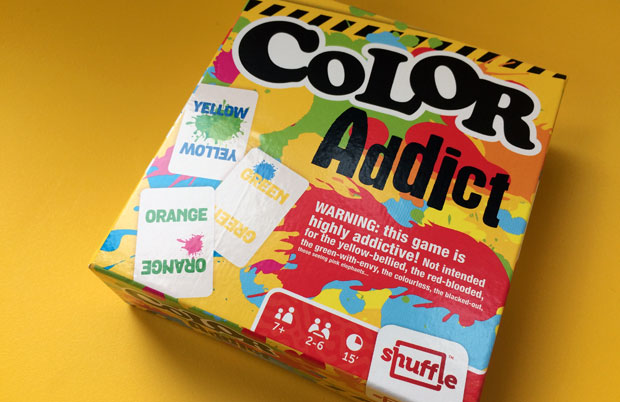 Color Addict is a game that we got with the whole family in mind. The aim is to get rid of all your cards as quickly as possible by playing the right colour or the right word or both. Sounds easy but you need to keep your brain sharp while playing this!
To play, you shuffle and distribute all cards, equally between players. The players have 3 cards in their hands and the rest of their cards being a personal deck. Each card has a colour written on it and it can be written in several different colours. To be able to play, you need a card that matches by colour or word.
Great fun for the whole family and just the right amount of challenging!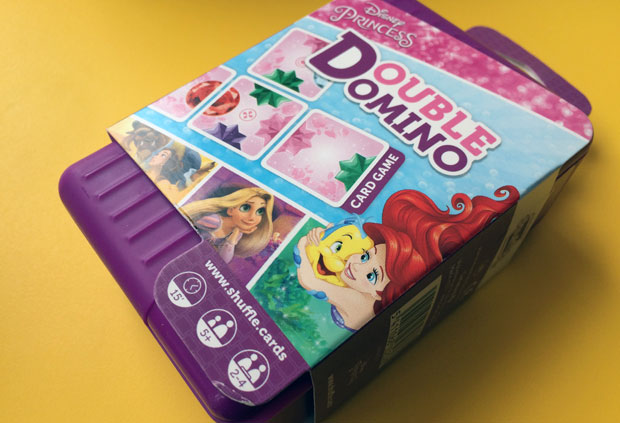 Shuffle Go! is a range of compact games that come in a small suitcase shaped box. They are quick to learn (you can even watch short videos in an app that explain the games!) and there are lots of different games to choose.
We have the Shuffle Go Double Domino Disney Princesses game for our 4-year-old and it's a matching domino game featuring Disney princesses and beautiful jewels. So quick to learn and fun for young kids. The case is very handy too! Great little games that you can take with you so that you can keep the children entertained this summer, wherever you are.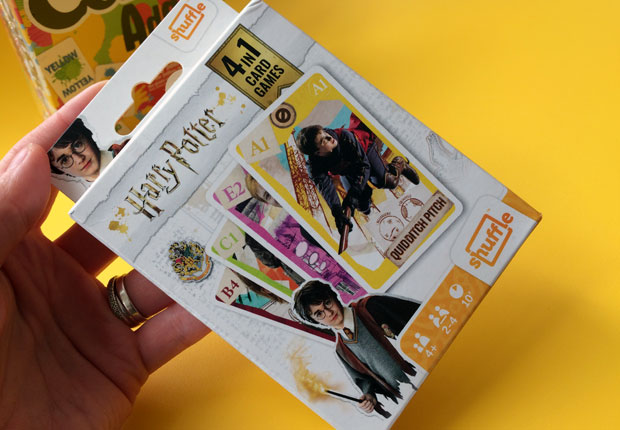 Shuffle 4-in-1 games are available with lots of different themes and they all let you play 4 games: Happy Families, Pairs, Snap and an Action Game where the aim is to get rid of all your cards first by playing the same colour, number or character as the card on top of the pile.
We have the Harry Potter edition of this game as our eldest daughter is very into Harry Potter at the moment. She loves it!
Some of these games and books were kindly gifted to us. As always, all thoughts and opinions are my own.
The post Books and Games to Keep the Kids Entertained this Summer appeared first on A Mum Reviews.