Here's why your whole family will love Atlantis
Atlantis Resort on Paradise Island in the Bahamas has long been a popular destination for family vacations. The resort is actually made up of six hotels (of varying styles and amenities) — with more than 20 restaurants, a water park and more than enough activities to keep the whole family happy.
Atlantis takes every age into consideration, ensuring that there truly is something for even the most particular traveler.
You can read more about Atlantis Paradise Island at this link, but here's just a sampling of what you'll find on your next vacation at the resort.
Related: How to book Atlantis in the Bahamas on points and miles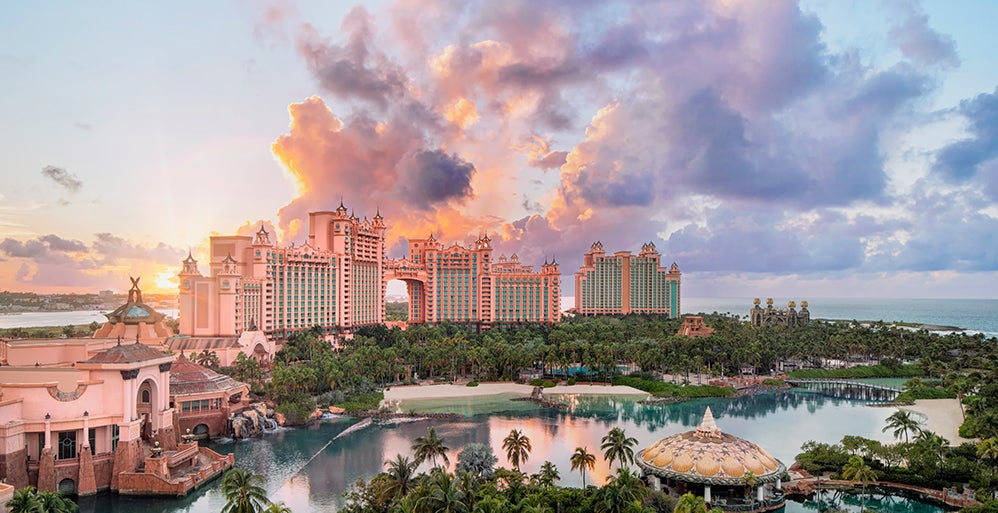 For young kids
While many resorts have kids clubs available to children starting at age four (or even older), Atlantis has activities and space for children as young as three years old.
Atlantis Kids Adventures is for children ages three to 12 years old. The space features age-appropriate, pretend-play options for the youngest travelers — including a Victorian dollhouse, a grocery store, Legos and building blocks. There's also the option to watch movies, read and more at Atlantis Kids Adventure.
In short, the space is equipped with everything a child that age could want.
But the activities don't stop there. Atlantis also offers educational activities and aquatic fun in the form of kiddie pools, introductory swim lessons, water slides and even shark and mermaid camps. These are great for any age group but especially appealing to younger travelers.
For a truly immersive experience, guests three to six years old can participate in Atlantis' Sea Squirts program — which provides an opportunity to interact with marine life. Children can hand feed baby stingrays and schools of fish and will receive a Sea Squirts t-shirt to take home to commemorate their experience.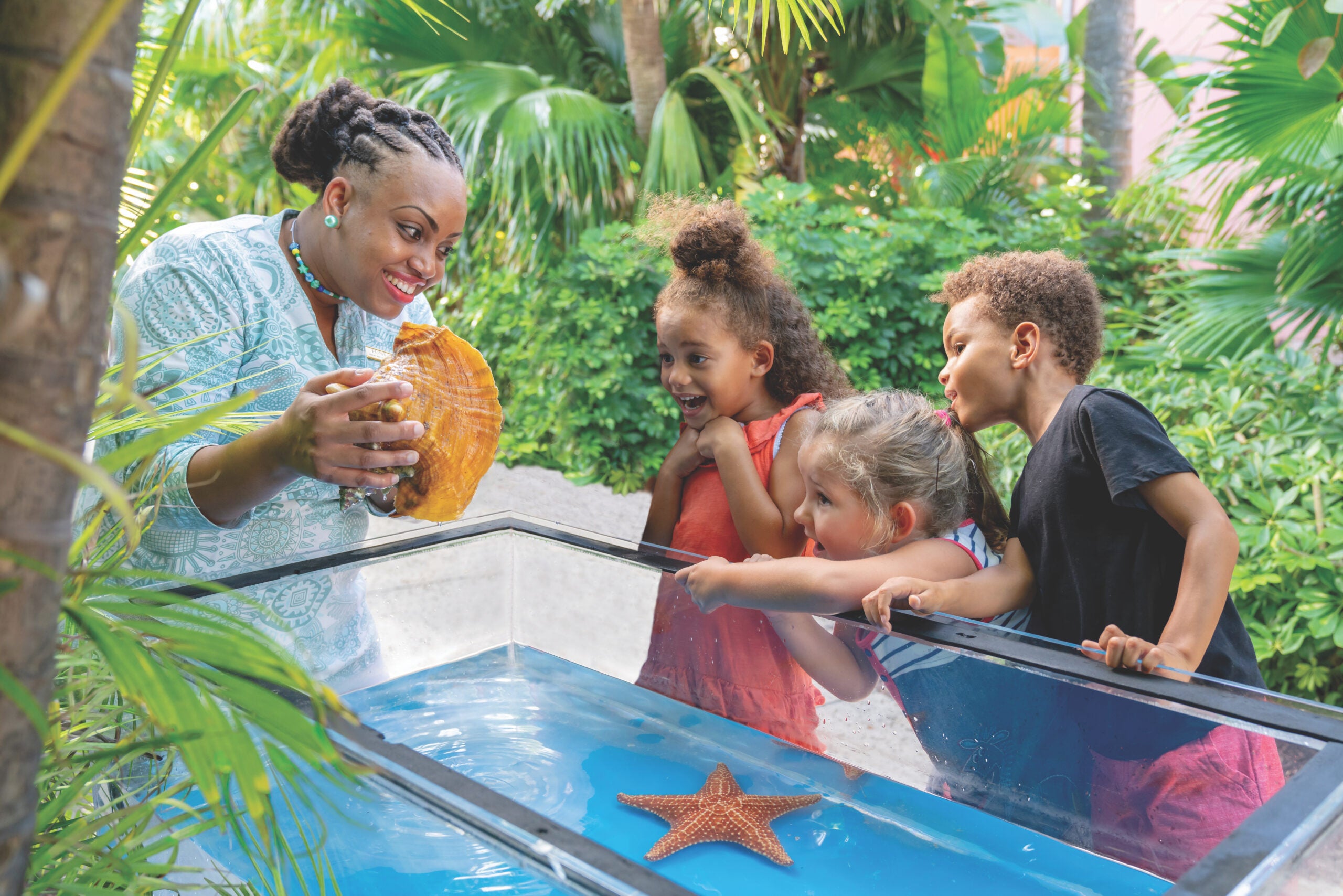 Related: Bahamas making it easier to visit; Everything US citizens need to know
For school-age kids
Children between seven and 12 years old can enjoy more advanced excitement at the Atlantis Kids Adventures for Preteens. At this kids' club, guests can enjoy activities such as Cooks@Play, a hands-on cooking experience where they become an Atlantis Adventure Chef for the day. Other amenities include a performance room, game room — featuring 12 stations and various gaming systems — computer room, and arts & crafts room.
There's even something for them in the evenings as well. Themes change each night, but you can expect exciting activities like sport challenges and tournaments, pirate and mermaid parties, and carnival games.
Catering to tweens and teens, Crush nightclub prides itself on being the coolest and most exciting place to hang out on vacation. The 14,000-square-foot space offers two pool tables, two foosball tables, gaming systems (like Wii, Xbox Kinect and PlayStation — as well as iPads), movies and even a karaoke competition. There is also a live DJ every day with a concession stand and teen-friendly bar open all night long.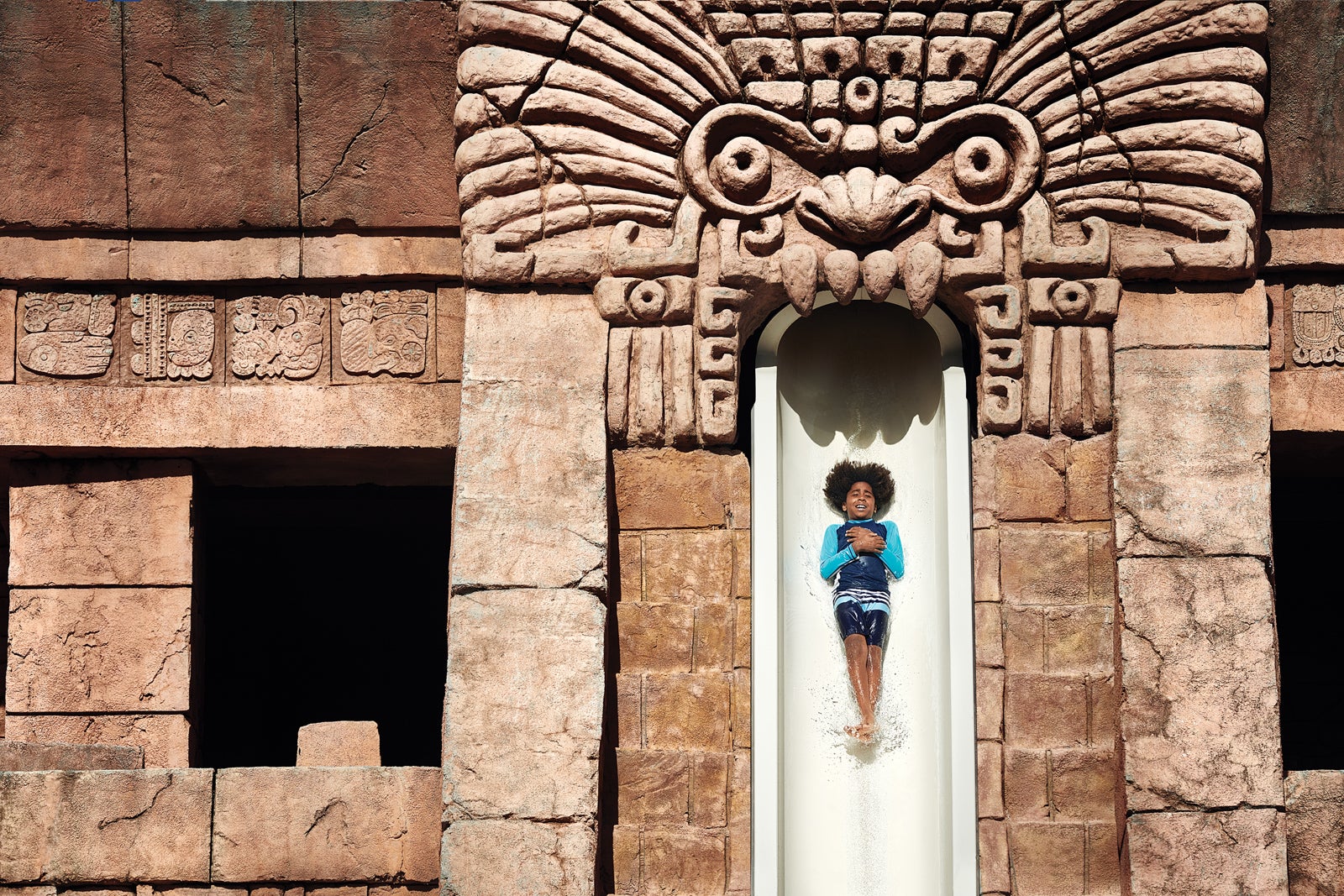 Atlantis also offers something called Snuba for guests that are eight and up that aren't quite ready to do a standard scuba dive (or who aren't yet certified). Instead of being strapped to your back, your oxygen tank floats on the surface and supplies you with air via the attached hose. It's a great first-time option for inexperienced divers.
Other activities for teens include jewelry making, dance lessons and scavenger hunts.
Related: The best ways to fly to the Bahamas on points and miles
For adults
With all that Atlantis offers for kids and teens, you might wonder what's left for adults. But don't worry — there are just as many things for grown ups to enjoy on Paradise Island.
For guests of The Cove over the age of 18, The Cove Pool is a great spot to relax while on a family vacation at Atlantis. This adults-only pool has dedicated cabana butlers to make your kid-free time even more special. And if the pool isn't your style, Atlantis Casino offers Las Vegas vibes for those that want to try their luck at gambling.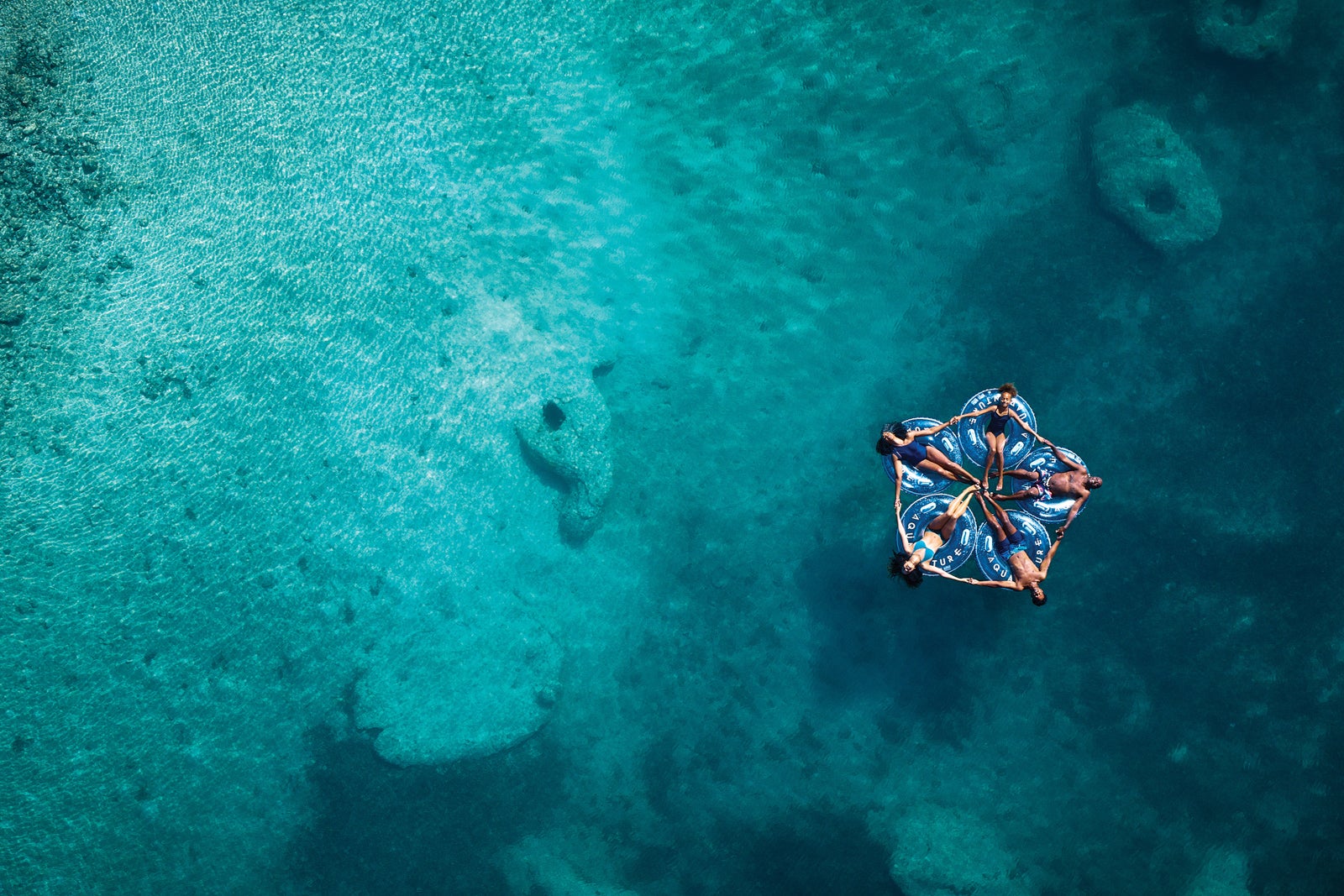 While there are no adults-only dining options, more mature palettes are sure to be impressed at Fish by José Andrés, a fine-dining restaurant specializing in Bahamian seafood, or Nobu, the world-renowned Japanese restaurant that can be found in glittering destinations like Las Vegas and Malibu.
For travelers of any age
Of course, part of making vacation memories is spending time together. And fortunately, there are activities that the whole family can enjoy at the same time.
Aquaventure, Atlantis' iconic water park, is probably the first thing that comes to mind for most people. Admission to the 141-acre park is complimentary for all overnight guests at Atlantis Paradise Island. Aquaventure features high-speed water slides, a mile-long river ride and 11 swimming pools. All guests must be 48 inches tall to ride the water slides.
Meanwhile, the Tom Weiskopf-designed Ocean Club Golf Course is an 18-hole oasis on the island's peninsula, and it's available to golfers of all ages and skill levels to enjoy. And Mandara Spa is a full-service spa offering facials, massages, various body treatments and therapies — the perfect way to unwind and reset after a full day in the sun.
To find other activities that your whole family will love at Atlantis, visit the resort's website.
Visiting the Bahamas
The Bahamas has been open to tourists for some time now, but there are some important steps you'll need to take prior to visiting Atlantis from the U.S. You can view the full process at this page, but here's a quick summary:
Obtain a negative COVID-19 test no more than three days (72 hours) prior to the date of arrival — the type of test depends on your vaccination status and/or your age, though children under the age of two are exempt from these requirements.
Apply for a Bahamas Travel Health Visa at this link at least 48 hours prior to arrival (to allow sufficient time for processing).
And remember — the U.S. is still requiring a negative COVID-19 test result when entering the country, and that test now must be taken no more than one day prior to arrival, even for fully vaccinated American citizens. However, Atlantis has you covered here, as the resort provides all guests with two free rapid tests per room — making it easy to fulfill the requirements to return home after a getaway to paradise.
Bottom line
Atlantis Paradise Island is a destination in the Bahamas that your whole family will love. With a water park, spa, golf course, kids clubs and more than 20 restaurants, there is plenty of variety when it comes to choosing what to do — so consider making Atlantis your next vacation destination.
Visit this page to learn more about Atlantis Paradise Island.
Featured photo courtesy of Atlantis