Teletherapy: Virtual Education Using Bluebee Pals!
 Before the onset of the 2020 COVID-19 pandemic, the use of teletherapy in speech therapy and education was limited.  Most education was done in a traditional face-to-face manner in a set physical location such as a school building.  With schools unexpectedly closing across our nation in the spring due to safety concerns, educators were taxed with quickly learning and establishing new and flexible ways to teach their students using a wide variety of technology and teletherapy.  Teachers learned to use Google Classrooms, Zoom meetings, created Virtual Classrooms, Boom Cards, and more!  Using an internet connection, web portal, and two-way live video, students and teachers learned to interact as if they were in-person sessions.  The use of teletherapy is expected to continue to grow as schools develop plans and educational options for the 2020-2021 school year.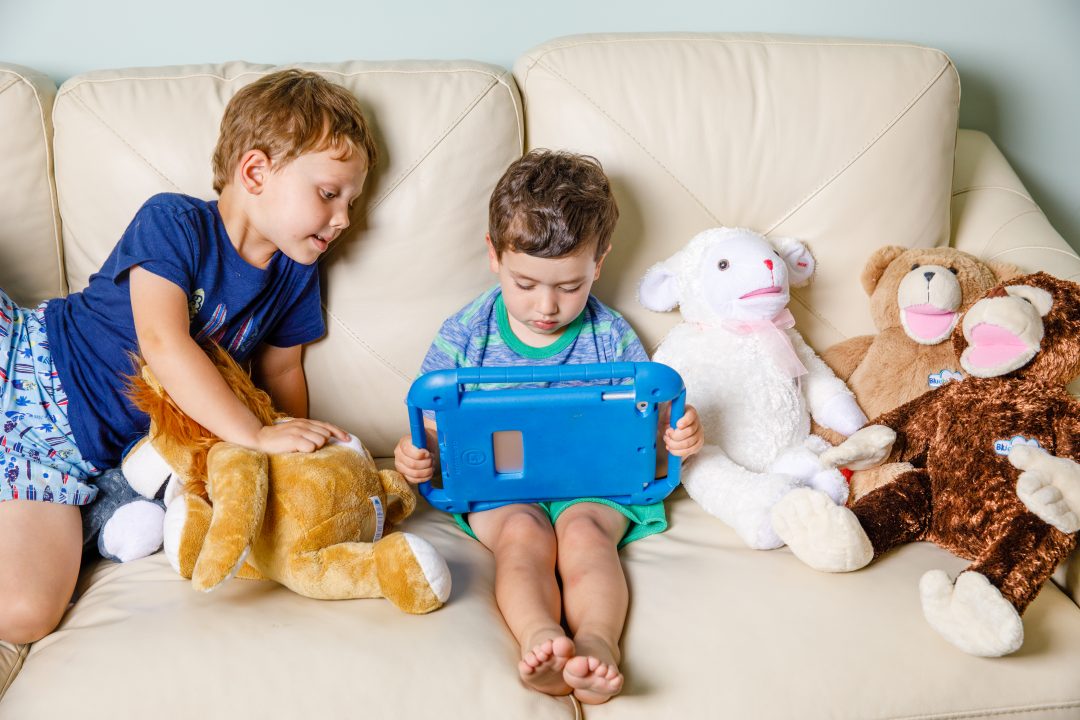 Teletherapy opportunities are vast and include hands-on activities, interactive games, and unique educational plans. For the youngest students, a parent, or other adult is on the end with the child providing cueing and any "hands-on" techniques that might be needed.
     ***Even with all of the exciting new ways to teach virtually, teachers continue to use their most favorite, tried-and-true classroom resources in their online sessions! 
 Bluebee Pals are an example of a wonderful classroom favorite that are well suited to use during virtual instruction.  Use them in your teletherapy sessions the same way you would use them in a traditional education setting!
    What IS a Bluebee Pal?  The Bluebee Pal Pro 4.0 is an interactive plush learning tool with a FREE companion (life skills /educational) app that connects to all iOS and Android Devices and pairs with all apps with a narrative. The patented technology allows Bluebee's "mouth and head" to move while reading stories, teaching through educational games, communicating through speech/AAC apps, learning a language and singing songs. The FREE Bluebee Pals Learning App is a robust life skill and cognitive development tool for children ages 3 to 7. When connected with a Bluebee Pal, children can immerse themselves in activities in five life skills rooms and play 9 educational mini-games. In addition to their app, Bluebee Pals pair with all apps with a narrative providing endless entertainment and education for all mainstream and special needs children.
* Bluebee inspires learning with educational apps.
* Bluebee reads any storybook apps.
*Your Bluebee Pal can become the teacher with your favorite text-to-speech app.
* Bluebee teaches with language and AAC (alternative augmentative communication).
* Bluebee sings with your favorite music apps.
* Bluebee acts as an educational tool with voice recording apps.
Bluebee Pals can easily be transitioned to use in teletherapy!
***Please visit the Bluebee Pals website to learn more about these excellent teaching tools. 
The post Teletherapy: Virtual Education Using Bluebee Pals! appeared first on Bluebee Pals®.