The Curated Guide to Cannabis in the Bay Area: Best Dispensaries, Deliveries, Artisan Edibles + More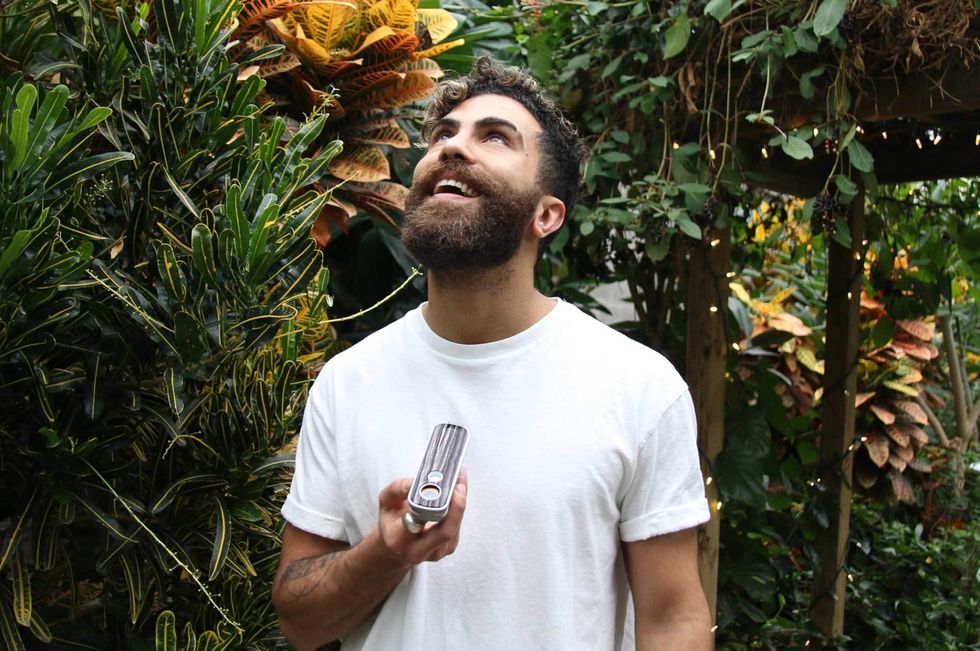 Our lives are very different now, but neither the worst pandemic in a century nor economic collapse has the power to cancel a day on the calendar. And so comes April 20th, and with it a cannabis holiday altered almost beyond recognition.
Before the global coronavirus pandemic froze American life—and triggered a very brief but very welcome run on California's legal dispensaries—the legalization era already had plenty of challenges. Taxes are too high, dispensaries too few, opportunities for new brands and for entrepreneurs hurt by both the drug war and little access to capital.
Will the legal weed industry survive the year? was a legitimate question before millions of Californians lost their jobs and millions more became shut-ins. Will legal weed survive the summer? is now a reasonable question, and there's no clear answer.
But here we are! 4/20 in the age of coronavirus has arrived. Lucky for you (and for them), dispensaries and delivery services are essential businesses. They will be open, even though you can't go inside, with menus available online and available for curbside pickup; and they will be very, very happy to sell you an arsenal of cannabis products to ease you through the anxiety, sleeplessness, and general malaise of quarantining and social distancing.
---
What's the same? Well, 4/20 is on April 20th. On that much, you can depend. What's different? Ah, everything else?
On 4/20 itself, there will be no gathering in the park this year, not in San Francisco nor anywhere else. Golden Gate Park will be fenced off, and transgressors will be punished, San Francisco Mayor London Breed warned. Cannabis tourism, a concept that was just getting started, will have to wait for a novel coronavirus vaccine and happier, simpler times.
Delivery is more popular than ever, and curbside pickup is the new thing. The days of lingering in a dispensary, shoving your nose in all the jars and inhaling the terpenes, chatting up the budtenders, and maybe whiling away the afternoon in the smoking lounge are over, for now.
This means industry and innovation are in a state of suspended animation. The few dispensaries hoping to open for business anytime after March of this year will now not open (a development existing storefronts might accept as a divine miracle). New products and ideas are in stasis. Successful brands that were already unsure about what 2020 would portend are now really unsure. And this could all change again.
As of this writing, Santa Clara County had technically—as in legally—banned non-medical sales of cannabis at its dispensaries (some of the biggest in the Bay Area), but had also admitted publicly that it will enforce the "ban" with the "honor system," and "trust" that customers phoning orders for delivery or curbside are using their cannabis for medicinal purposes and not for "recreation."
Remember what Dennis Peron said: All marijuana use is medical.
Here's our guide to cannabis in the Bay Area—including ways to get your weed delivered, what to order, and more—while we continue to shelter in place. Remember, life can change in an instant.
High-End Cannabis Dispensaries & Deliveries in the Bay Area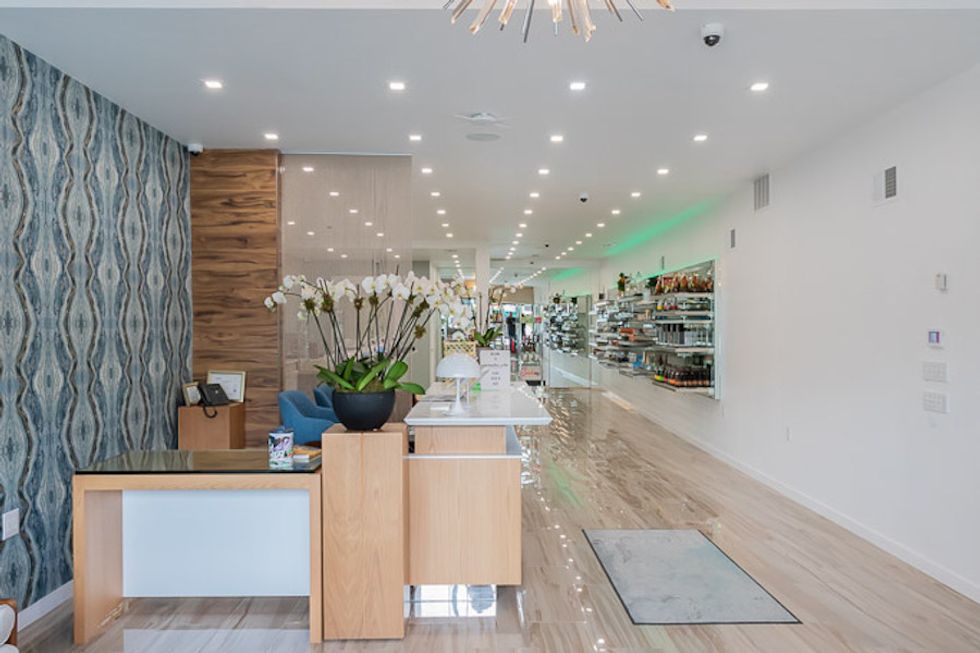 There was at least one positive development in 2020 before all went to coronavirus hell: San Francisco's first social equity dispensaries, owned and operated by individuals harmed by the war on drugs, opened for business. They're still open, and proudly carrying brands launched by certified equity entrepreneurs.
SAN FRANCISCO
There is no bigger name in cannabis than Cookies, and there is no better location for a cannabis dispensary than the Haight-Ashbury near Golden Gate Park. So when the Cookie Fam blessed SF with its latest outpost just before Christmas, Berner's on Haight (1685 Haight St., Upper Haight) drew celebrities including NBA legend Gary Payton, who lends his name to a strain of weed sold exclusively inside, obviously. But if you ask CEO and founder Shawn Richard, he's most proud of his "equity shelf": a rack of flower, vapes, and edibles brands produced by other social equity entrepreneurs. // Smoking lounges are a forbidden luxury in the age of social distancing, but the centrally located Vapor Room (79 Ninth St., SoMa) still has a carefully curated flower menu that, pound-for-pound, may be the best in the city. It's our choice for grabbing IC Collective flower—the only true Chem Dog around—as well as the best sun-grown flower and the latest luxe edibles. $65 ounces of Old Pal also do the trick, and are great source material for trying out cannabis baking recipes. // The other newcomer in the city thanks to the equity program is gay-owned Eureka Sky (3989 17th St., Castro), which carries all three flavors of Lagunitas's popular HiFi Hops as well as Flow Kana's sungrown flower and the usual array of cartridges and edibles. // Briefly shuttered, The Apothecarium's South of Market location (527 Howard St.) is back open for pickup and delivery only; both the flagship in the Castro (2029 Market St.) and the Marina (2414 Lombard St.) can accommodate in-store customers with social distancing guidelines observed. Please queue responsibly—and please check the website for aggressive 4/20 sales running Friday, April 17th through the big day on Monday. // All orders at all three locations of SPARC (1256 Mission St., 471 Haight St., 502 14th St.) must be submitted online for pickup or delivery. It's worth the extra step: 4/20 sales on brands including Gold Seal, Garden Society, and Brotherly Love Organics run through the end of the month. // So seriously did The Green Cross (4218 Mission St., Excelsior) take the COVID-19 pandemic that the storefront first instituted safety practices back on March 11th. Commitment to health and deep cleaning can be seen in person: There's no smelling samples, and there's no touching anything you won't purchase. If you're a germaphobe—and who isn't these days—TGC is your jam. // For a break from those Zoom meetings and Zoom hangs, freshly rebranded Urbana (4811 Geary Blvd., Richmond; 33 29th St., Mission) is live-streaming 4/20 celebrations from its otherwise-shuttered lounges.
EAST BAY
Located in a downtown space formerly used by legalization legend Oaksterdam University, Cookies Oakland (1776 Broadway) is the top brand's flagship Bay Area location—and is also delivering to "most" of the East Bay. Call ahead to see if your secret retreat away in the hills isn't so remote after all. // Conveniently located near Oakland freeways, East Bay native (and equity entrepreneur) Alphonso "Tucky" Blunt's semi-eponymous Blunts+Moore (701 66th Ave., Oakland) is keeping late hours throughout the crisis, open until 10pm Thursday through Sunday and 9pm every other day. // Curbside pickup is the technique at the original Harborside (1840 Embarcadero, Oakland), which is still receiving steady shipments from its 47-acre farm in Monterey County, as well as from every ambitious flower provider in Northern California, and then delivering it all to you. Order online 24 hours a day for delivery or pickup during business hours. // Like all dispensaries in Berkeley, no one is allowed inside Berkeley Patients Group (2366 San Pablo Ave.) for the foreseeable future, but check the website for serious bulk discounts to make up for the abbreviated shopping experience. // If online menus are too confusing or if you're just not sure, Hi Fidelity (2465 Telegraph Ave., Berkeley) is happy to take your questions over the phone and recommend a product (or seven) before you come pick up your order at the door. // The dab bar is closed, but Magnolia Oakland (161 Adeline St.) is open and certified RN Barbara Blaser, the legendary cannabis nurse, is available via phone and FaceTime to advise you on what may best relax your stress. // Coronavirus means we can't visit our favorite budtenders at CBCB (3033 Shattuck Ave., Berkeley), but we think the $110 mix-and-match quarters are consolation enough.
SOUTH BAY
Like all dispensaries in San Jose, Airfield Supply Co. (1190 Coleman Ave.) is operating with the understanding that all visits are medicinal in purpose—that's the only "essential business" qualification under current Santa Clara County order. If that's actually being enforced, somehow, let us know. In the meantime, walk-ins are accepted, but online ordering is highly encouraged. // When this is all over, we'll go to the boardwalk, we'll go to the beach, we'll sit on the world's greatest cliffside bench and talk about how we made it through. Until then, trips to Santa Cruz are out of the question, but if you already live near Kind Peoples (3600 Soquel Ave., 533 Ocean St.) you can take advantage of front-door service: A cannabis consultant will advise and take your order. And if you've decided to grow your own during the pandemic, seeds and clones are available at the Soquel location.
MARIN + WINE COUNTRY
The lone brick-and-mortar dispensary in Marin County is still the CBC Marin Alliance in Fairfax (6 School St. #210), just as it's been since the 1990s. Walk-ins are medical only, but the delivery service is for everyone 21 and up. // The best dispensary experience is still Emerald Pharms (13771 S. US-101, Hopland), because the best dispensary experience includes a meditation pond, a serene grove of trees, and is all solar-powered. For now, hours are reduced from noon to 4pm, but if you do make it, ask about the high-THC-V Pink Boost Goddess. // Those of us lucky to enjoy a Russian River getaway already know about Riverside Wellness Collective in Guerneville (15025 River Rd.). Online express ordering is recommended for the duration of the crisis. // Harvest House of Cannabis (2449 2nd St., Napa) is operating normal hours but is mandating online and phone orders for pickup.
WEB- AND APP-BASED DELIVERIES

Social distancing means deliveries of all things are having their moment, and this means cannabis. Still the biggest name in the smartphone-hailed weed delivery game after its initial arrival a half-decade ago(!), Eaze has entered the loyalty and promotion phase of business, with a VIP program and weekly recipe series to complement ITS exhaustive menu and unparalleled coverage area. If you can't get Eaze delivered to you, you may not exist. And as long as the coronavirus crisis persists, all Eaze drivers will arrive wearing a CDC-approved mask and gloves, and have instituted a touch-free, social-distancing friendly verification technique. // The newest delivery service in San Francisco is the only one owned by a woman of color: Posh Green Cannabis Boutique will eventually have a Nordstrom-level shop, as soon as the COVID-19 crisis is over. // From Bolinas to the Sausalito pier, if you live in Marin County, you must get to know San Rafael-based Nice Guys Delivery. Check the 20 percent off sale on Sweet Releaf topicals through the end of the month. // Jay-Z has weed too, and Mr. Carter is working exclusively with Caliva. It may be more Bey's thing, but we're drawn to Caliva's comprehensive Wellness line of lotions, soft gels, and sublingual drops. If you seek flower, Caliva carries Ember Valley's still-hot MAC. // Bud.com has fully embraced the CBD game. Anchoring its CBD hemp line are packs of CBD smokes, full-spectrum tincture, and CBD gummies, but THC products, including Dosist vape pens and Chong's Choice party joints, are available throughout most of the state. // Cannabis to impress comes from the carefully curated selections at women-founded, women-run Sava, like the Omura Give Back Gift set, proceeds from which go to healthcare workers, and the low-dose edibles for putting the "I can function" in "fun." // For when only the very finest flower will do, the first and last call goes out to C.R.A.F.T. On top of their own legendary strains, find Connected, IC Collective, and OM Edibles goods brought to your door. // Punching in 1-800-CANNABIS to your phone calls up Weden. Selections are cued up by desired outcome: Sleep? Party? McLovin' time? The latter keeps the spirit of brand ancestor Lady Chatterley's alive. // CaliXpress' lane is the "best value marijuana you can find." Rather than a concierge, CaliXpress positions itself as "a grocery store," a necessity rather than a treat yo'self splurge—no small promise in these essential times.
Artisanal Marijuana Edibles + Drinks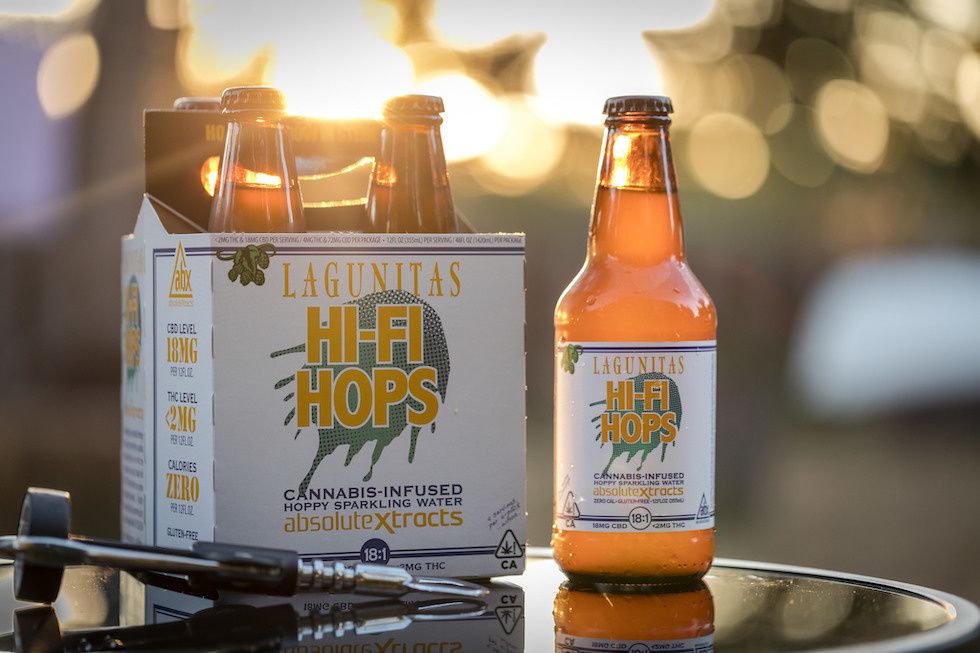 Given COVID-19 is largely a respiratory disease, there's no better time to give your lungs a break and scoop up some edibles.
Now that you've baked 25 different types of bread, you can bake 250 different types of cannabis edible—it's the same principle. Load up on affordable flower like $65 ounces of Old Pal available at Vapor Room and suffuse your own oil and butter. If that's too much trouble, there are more refined ingredients available, and essential services absolutely include highest-end, low-dose edibles.
FOR THE KITCHEN
Apple cider vinegar is good for the immune system. That means the CBD-infused apple cider vinegar at Potli ($28) is good to reduce inflammation and keep viruses at bay. For the full immune-boosting selection, also add the CBD-infused raw honey ($42). Order direct using the website and feel good about it: The company will match your purchase with a donation to San Francisco's Food Runners program, boosting food-insecure communities for the duration of the COVID-19 shelter-in-place order. // Adding Pot D'Huile hemp-derived CBD olive oil ($36 for 5 mg/tsp; $72 for 20 mg/tsp) to your pandemic pasta is one way to keep the quarantine blues away
CHOCOLATES + SNACKS
With artistry, flavor, and variety, the gold standard for infused-chocolate-covered treats surely must be Cannacraft's Satori Chocolates, offering CBD- and THC-covered almonds, mints, blueberries, strawberries, and chocolates ($20 and up, available at dispensaries Bay Area–wide). // Prefer your chocolates with a dose of superfood? Bite into Atlas' Mexican Chocolate and Pepitas Clusters ($18, available at Eaze), made with hemp seeds and cannabis-infused coconut oil. // Straight out of Wine Country, Garden Society is now delivering its signature gelées and low-dose dark chocolates ($22; free delivery on orders over $50) direct to those in-the-know located in Sonoma and Napa counties. Check out the rosette pre-rolls, perfect-sized and available in CBD as well as sativa and indica THC ($38, Apothecarium, SPARC). // From Oregon but legally ported to California, Wyld is the industry leader in gummies ($18), with 1:1 and high-CBD varieties, and also stands out with its blood-orange, sativa-enhanced white chocolates (available at Posh Green, Urbana, and Project Cannabis). // If you must travel, melt away pandemic stress by popping a hand-crafted Mellow in either THC-infused peppermint bark or the CBD-rich brown-butter sage ($7, available at Vapor Room). // Oakland-based Kiva Confections has added a few flavors to its storied line of work-friendly microdosing Petra mints—if the Moroccan mint is too mellow, pop a few Saigon cinnamons ($20 to $35, available at Hi-Fidelity and bud.com). // The only reason to own a microwave is popcorn, and the only infused popcorn within reach when we fire up Netlfix is reasonably dosed, sea salt–kissed Pop-Up Potcorn ($9, available at Sava and Nice Guys Delivery).
DELIGHTFUL DRINKS
Cannabis is entering its own sort of White Claw era, with infused drinks of every kind and caloric level hitting the scene (and your brain). Up first is the Daytrip line of bottled and canned drinks. You may recognize their CBD products from Mollie Stone's and other high-end grocers, but there's THC available too. We like the lemon-lime sparkling water with 5mg of THC per bottle ($10, available at Posh Green Boutique; CBD products available online). // The magic of cannabis and caffeine is captured in Somatik, the first-of-its-kind (and still the best) cannabis cold brew ($10, available at CBCB); the brand has added THC coffee beans and CBD-rich goji berries, called Sparks, to its collection. // Designed with women foremost in mind, Kikoko made its mark with a variety of CBD and THC tea blends for all situations and occasions ($6 single-serve, $44 for a pack of 10; free delivery on orders over $75); the Marin-based brand now also offers honey shots, tinctures, and mints. // State law means there's no mixing of alcohol and THC (hah), so Rebel Coast Winery is making THC-infused grape juice with all the complexities of wine, sans alcohol. We'll take it ($30, available at Berner's on Haight). // Hops and cannabis are closely related, and so Lagunitas' combination, Hi Fi Hops, is rightly revered as one of the top weed drinks around. For the current crisis, try the 18:1 CBD:THC sparking water drink (available at Apothecarium and Eureka Sky). // Want a buzz without the booze? Grab a Cann Social Tonic—with 2mg THC and 4 mg CBD, these sparkling waters provide a microdose in tasty flavors including ginger lemongrass ($6, available at Eaze).
RECIPES + COOKBOOKS
Until social distancing rules are lifted, you're on your own for cannabis-infused meal service. Mellows creator Stephanie Hua and Cannasseur Series executive chief Coreen Carroll give all their secrets away in Edibles: Small Bites for the Modern Cannabis Kitchen. Featuring directions on how to prepare 30 low-dose edibles, the book is a roadmap for budding chefs as well as mindful entertainers. // Chef Cheri Sicard believes that cooking with cannabis should be an everyday venture. She also grasps that fudging the active ingredient is a recipe for disaster, which is why her Easy Cannabis Cookbook provides both a dosing guide and a 101-level explanation, as well as 60 recipes suitable for weekday nights and lazy brunches.
The Sleekest Vapes + Cartridges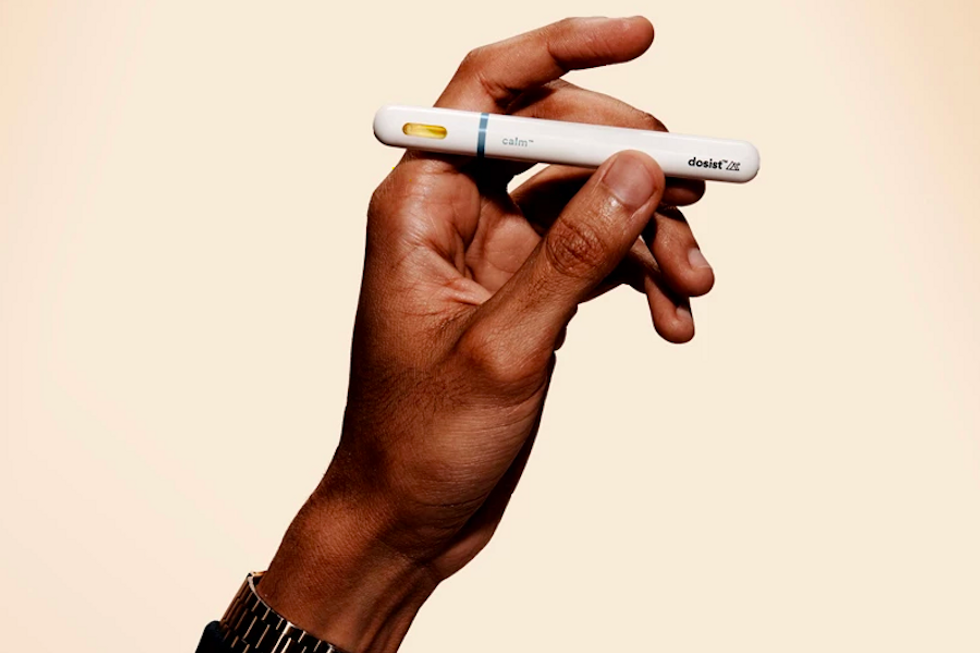 Back in our college days, we reveled in the novelty of over-the-top glass bongs and kitschy hookahs (ok, we still really like those). But now that we're all grown up, we've developed a taste for the finer things.
Fortunately, cannabis paraphernalia has kept up (and no one really calls it that now, anyway), and there are oodles of options for cute pipes and high-tech vapes.
CARTRIDGES AND DISPOSABLES
Remember the vape-lung crisis of 2019? It was a big deal, but not so much in regulated markets like California. Not a single case of vaporizer-related lung injury was linked to a product made by AbsoluteXtracts ($37, available at Eaze), and now that COVID-19 is ravaging lungs, we feel it's a wise alternative to smoking flower, if that has you worried. // What, exactly, is in your vaporizer cartridge? It's a good question, and there's a simple answer with Bloom Farms' line of single-origin cartridges ($33, available at Sava): the strain that's printed on the label. // Sherbinski's, the lifestyle brand from the progenitor of many recognizable cannabis strains, is filling its own cartridges of Gello Gelato, Sunset Sherbert, and Pink Panties ($35-$78, available at Vapor Room). // Born in Humboldt County, Dosist (formerly known as Hmblt) celebrates the seat of cannabis legacy in its plant science–based formulas that are "chemically engineered to make people feel a certain way—calm, sleepy, relieved of pain—without getting high." The company's recyclable pens also promise precise doses: The OG pen promises 200 hits ($100), while the newer 50-dose mini pen ($40) is perfect for your pocket (available at dispensaries Bay Area–wide). // What, or who, is Bae? Loaded question, so let's stick with Bae Vapes, maker of the macaron-flavored one-time pen-and-cartridge combo as well as cartridges for your Pax Era ($40-$44, available at Posh Green Cannabis Boutique). // We get it: You were never worried about vapes. You are a pro. You want potency, as quickly and cleanly as possible. You, friend, want the full-gram cartridges from Heavy Hitters, with full flavor and full effect ($60, available at Magnolia Oakland). // Known for clean cannabis, Oakland-based Brite Labs was one of the very first to be certified safe and free of the deadly additive Vitamin E acetate, the culprit behind last year's vape crisis. Breathe easy when you see the Brite Labs label on Pax Era pods and regular pen cartridges, including in high-CBD offerings like Ringo's Gift ($30-$50, available at SPARC). // For the best value, we can't argue with what's on offer from Circles ($15 half gram, $25 full gram, available at Eaze). Stock up on the "vacation vape" single-use vapes now and plan your post-COVID trips later.
FLOWER POWER
Designed in San Francisco and so in demand that it had to fend off counterfeiters, Firefly is offering 20 percent off its highest-end flower vapes as a 4/20 special. The Firefly 2+, our preferred model, is good for vaping both flower and concentrates for that extra punch (and for when a dab rig is just too gauche). // Born of the same lab that brought you a certain very notorious product popular with teens, Pax carries none of the stigma and all of the design genius. The Pax 2 ($150) is good for flower and the PAX 3 ($200) is good for flower and concentrates, and the Pax Era is still the preferred subtle vaping-in-public option—you know, for when we can go out in public again. Check your favorite dispensary for the all-too-frequent aggressive deals on Era batteries; we got ours for free when we copped a few pods.
Cannabis for Wellness: Tinctures, Topicals, Yoga + More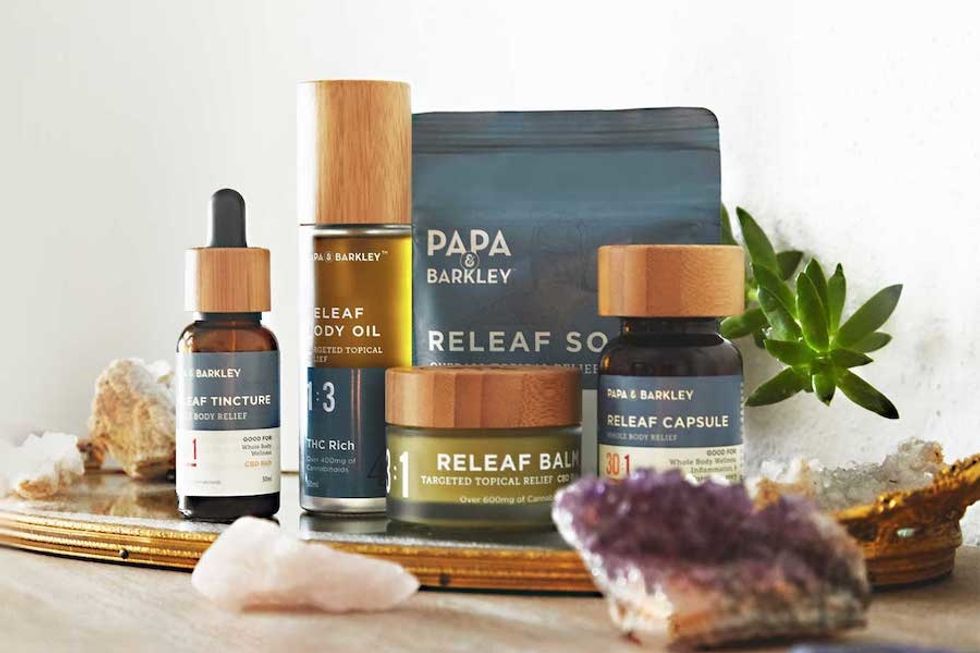 These droppers and jars filled with magical potions are the easiest entrée in the wide world of marijuana—and a perfect option for anyone wishing to ease tension without getting high.

TINCTURES
Papa & Barkley is a top brand for topicals, but in addition to balms and patches they also offer tinctures in both high CBD and 1:1 THC:CBD ratios ($45-$90, at dispensaries Bay Area–wide; hemp-based CBD products may be ordered online for shipping directly from Papa & Barkley). // Ditch the Ambien and give The Farmaceuticals Doze Drops ($59 at Sava) in a 1:2 CBD:THC ratio, the perfect mix for you to fall asleep, stay asleep, and wake up refreshed and alert. // Chemistry's Lady Benbow 10:1 CBD-rich tincture ($50, available at Caliva) is an Emerald Cup first-place winner. Its healing properties come courtesy of full-spectrum cannabis extract, steam-distilled terpenes, and organic MCT oil.
OILS + LOTIONS + BALMS
Founded, owned, and operated by women, Yummi Karma has a dizzying array of skin-revitalizing potions. To soothe pain and inflammation, try the vitamin-rich, paraben- and sulfate-free Rehab Creams (available at Weden). // Cannabis is rife with essential oils—a terpene by any other name—and OM Edibles' Body Oils ($36, available at Sava) will keep you centered well after the age of quarantine is a distant memory. // Mary's Muscle Freeze ($44, available at Eaze) combines CBD with menthol in a roller applicator to cool that burn in your back. // For keeping our face and lips smooth and healthy, we keep a container of HerbaBuena's Fiddler's Green Healing Balm ($45, available at CBC Marin and Urbana) nearby at all times. // Lord Jones is an It brand for those seeking luxurious, CBD-rich skin and body care products. And while the brand is actually based in Los Angeles, we're giving them props for having donated $300,000 worth of soothing CBD product to healthcare workers amid the Covid-19 crisis. Their high-CBD body lotion ($60), moisturizer ($75), and bath salts ($65) are typically available at FortyFiveTen in Napa and Spa Radiance in SF (look for them IRL when these stores reopen), but you may purchase them online now directly from Lord Jones.
FITNESS
Known for her free-spirited Ganja Yoga classes, Oakland-based instructor Dee Dussault was the first person to bring the ancient combination of cannabis and yoga to the United States. Now she's taking her game online with a special live-streamed 4/20 event on Zoom. Register online, then tune in on April 20th ($12, 11am to 5:30pm) for programming including a rap performance with "Queen of Cannabis" Lizzy Jeff, a talk with cannabis farmer Tina Gordon, and of course several yoga classes "designed to foster relaxation and lung health." You can also sign up for Dussault's online cannabis-enhanced yoga classes at ganjayoga.online ($30/12 monthly classes) or digital teacher training.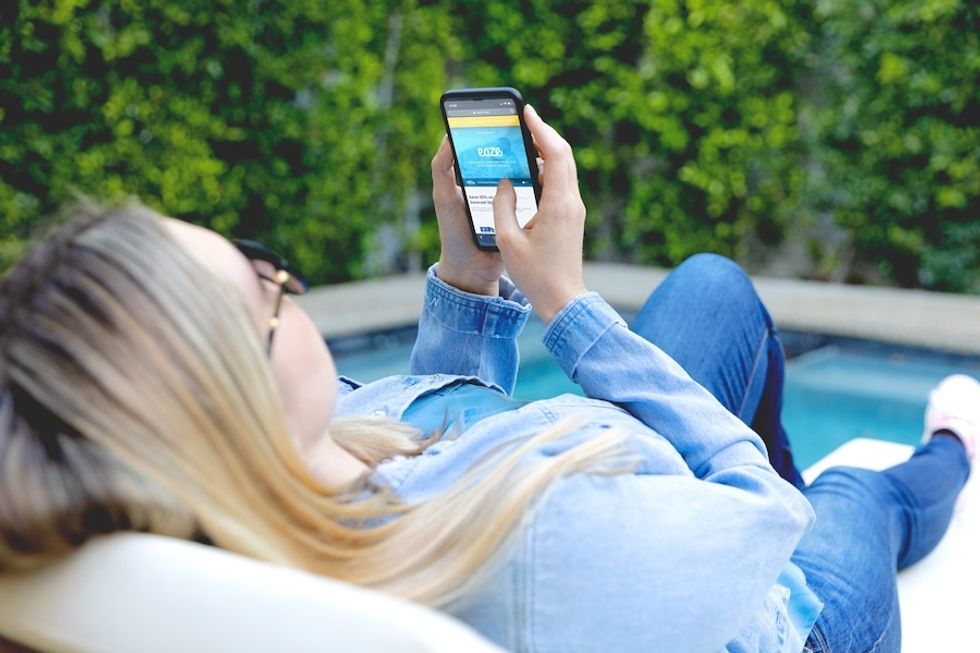 Demand for cannabis continues to grow, and whether you're a newcomer or a cannabis expert, Eaze offers a wide selection for any type of consumer. With a simple-to-navigate site, detailed product descriptions, and educational content, Eaze makes on demand cannabis delivery easy!

Special thanks to our partners at Eaze.