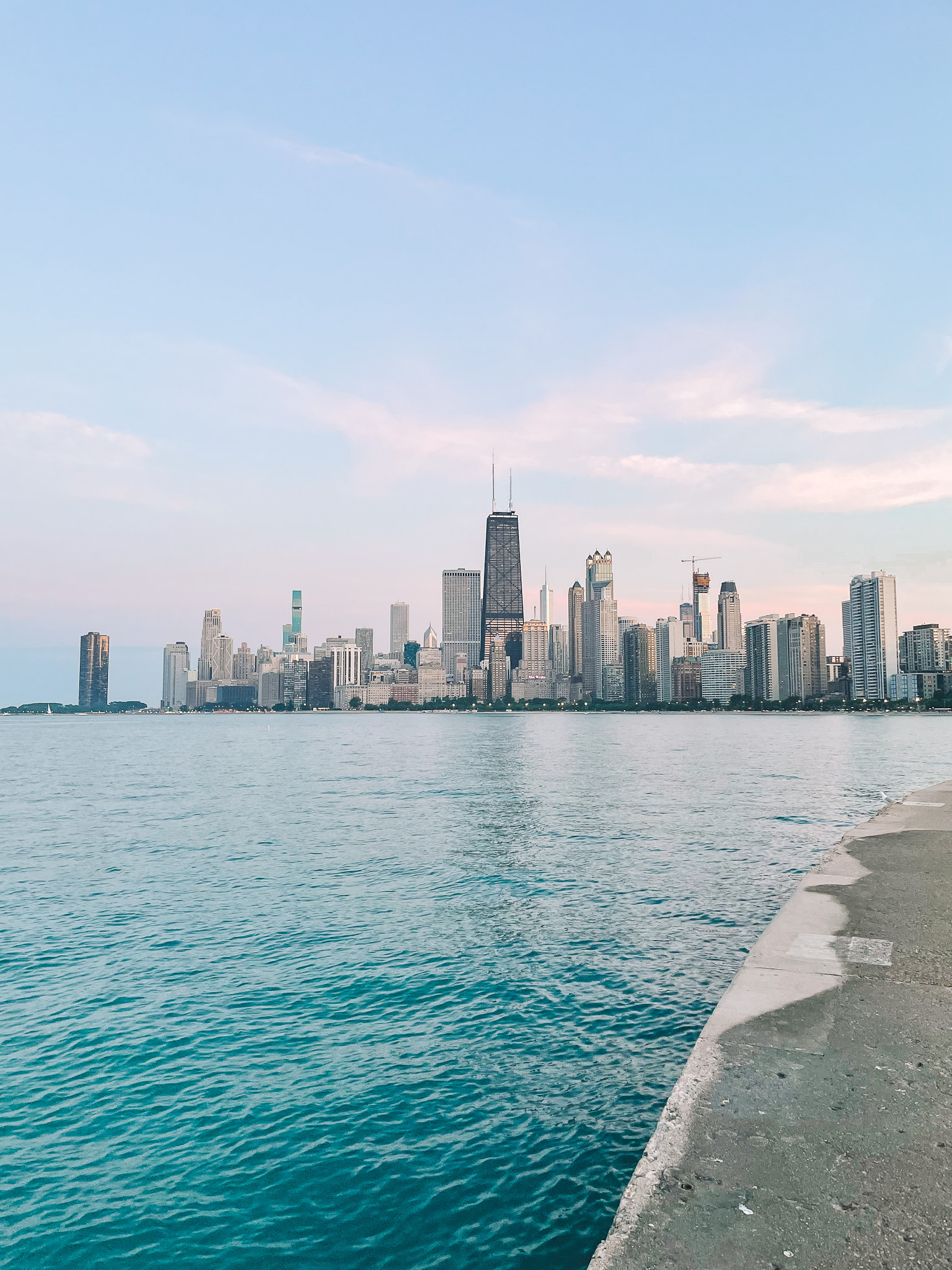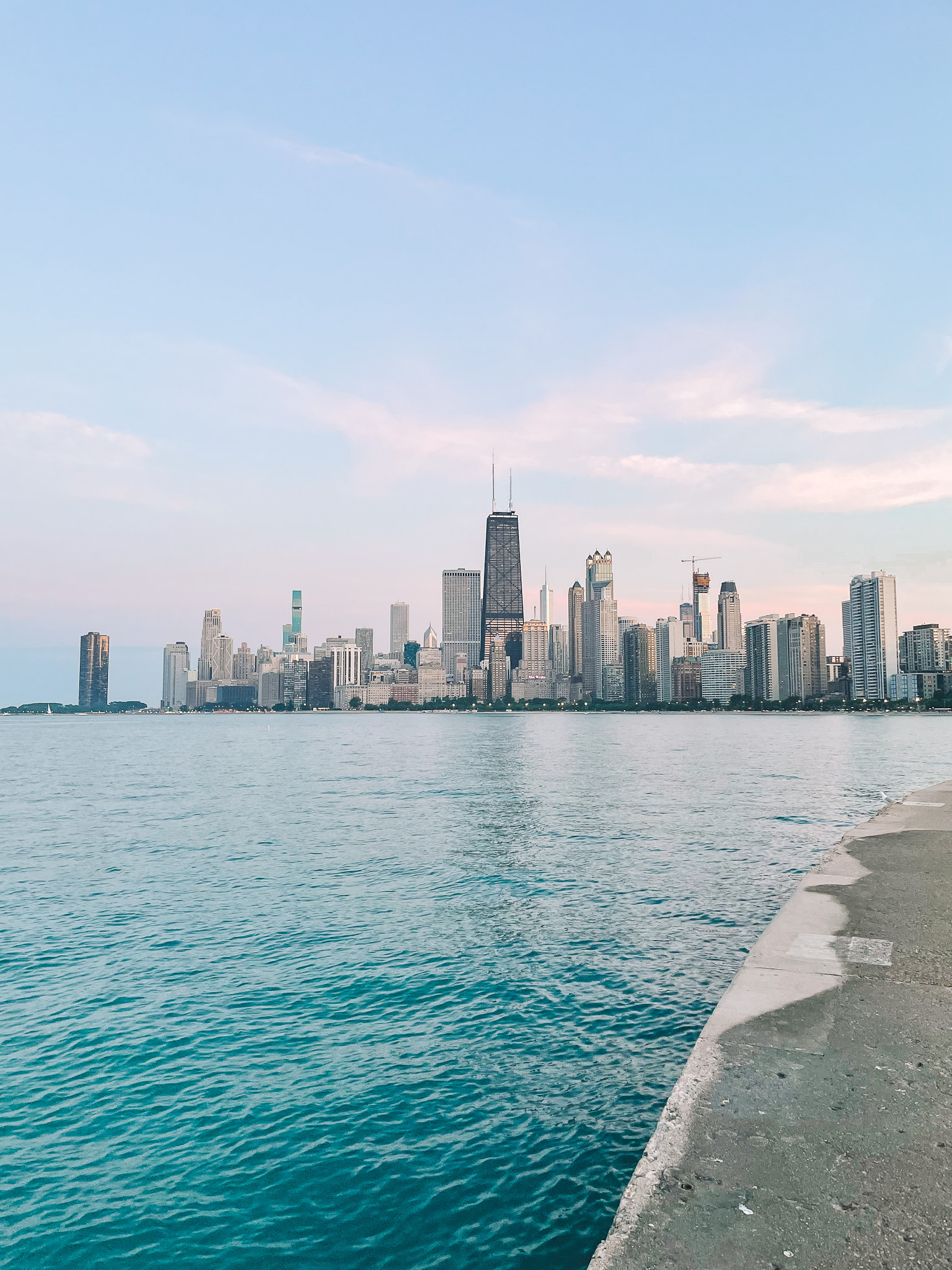 Here are the first things that come to mind today:
Mitch and I are in San Diego for the week! We're traveling with my brother- and sister-in-law, and we're here for the wedding of a very close family friend, Gabby. (We love you, Gabby!) All the Larkins were originally supposed to come, but sadly there were two family emergencies right before the trip, and it ended up not being possible. So Mitch, Shirley, Charlie and I will be the Larkin representatives at the wedding. We'd so appreciate it if you kept Mitch's family in your prayers; it's been a rough couple of weeks and I'm certain they'd be comforted knowing you're thinking of them!
I know nothing about San Diego, so if you do, please let us know if you have any recommendations! We're staying in the La Jolla seaside neighborhood. Mitch and I have such different approaches to traveling; he's a planner while I'd prefer to not even see photos of hotels/airbnbs because I genuinely want to be surprised when I get there. (For me, there's just something about being blown away when physically arriving somewhere as opposed to being blown away when virtually visiting the location. I think that's why I've always enjoyed Priceline so much! That element of surprise, haha. Can anyone relate to this?!) Anyway, I hear La Jolla is beautiful, and I did see a photo of the outside of our airbnb house—which looks utterly awesome. But I'm on the plane as I write this, so initial impressions/photos to follow!
I've been struggling with anxiety re: flying. MAN. While I've always been a nervous flyer, it's gotten pretty bad this year. I'm really not afraid of flying, either! I just get really anxious about everything—from packing and potentially forgetting important things to getting to the airport and missing flights. Add in kids and I'm even more panicky. I'm assuming it's from not flying for so long because of the pandemic, but who knows. Ugh. As I type this, I have a huge knot in my stomach and my heart is racing.
It's day one and I already miss the girls so much. Mitch and I are really making an effort to get away as husband and wife once or twice a year, and I know that trips like this are so good for our marriage! I also know that on day 2, I'll shake the flying anxiety and settle into our adventure and feel a lot better. ;) Time away is good for the kids, too! But it was particularly difficult leaving Lucy this morning. She's just changing and growing so much every day, and I don't want to miss anything! Love that she'll be with my parents, though. They're going to have the best week together.
We took the girls to get pumpkin spice lattes and vanilla steamers to celebrate the beginning of fall, and it was a hysterical disaster. Like it could not have gone worse. They were so excited to get their little coffee cups, but then Lucy poured her drink all over her head—still not sure why and how she did that—and Emma starting screaming that hers was boiling. (It was slightly warm, hahaha.) Let's just say that Mitch and I failed to hide our laughter.
We had a little block party at our house this past Friday night. I know I talk about this all the time but I feel so lucky to have our neighbors. I grew up on a block with tons of kids, where all the parents were best friends—and I knew wanted that for my own family one day. When you buy a home, though, it's a gamble! But we hit the jackpot with this one. Lifelong best friends all in a row! And now even Lucy has a bestie, as our new neighbors James and Gretchen have a little girl her age! It's perfect. I also love how many impromptu gatherings we have. Making plans far in advance can be stressful for us with young children, but there's nothing better than getting a "Who's around tonight?" text and suddenly were all around the fire out on a patio or deck together, catching up over drinks while the kids play. :) Here's to many more!
"One Home Project Every Day" update:

I did some closet purging. In my never-ending quest to become the organizational guru Marie Kondo , I've been working to pare down my wardrobe like whoa. (As you may know if you read this blog on a somewhat regular basis.) I'm actually pretty proud of where I am now; Getting dressed in the morning is so much easier because my closet is mostly filled with favorites. But I can do better. ;) This past week I worked on getting rid of duplicates—I don't actually need three striped button-down shirts or two gingham ones, for example—and shoes I can't walk forever in. I let a pair of really cute leopard sandals go because they were tough on my feet, and some crossbody bags that I just wasn't using. (This one from Madewell is really the only one I reach for because it holds so much! Here's the larger size, but note that the larger one doesn't get great reviews because the strap is reportedly very short. Can't say enough good things about the medium-sized one, though.) I also said goodbye to some old coats. In case you're interested, here's how I initially got rid of more than half my wardrobe, and where I recommend donating to if you live in the Chicago area. And here's my post on how I keep up with the KonMari/decluttering lifestyle in our home in general. It's made a HUGE impact on my family's quality of life!
I completed our "pantry" cabinet organization project. On a related note, the pantry cabinet is done! We used these Rubbermaid containers, which we personally like a lot better than the OXO ones because they're so clear and lightweight. For years, I shied away from the idea of food containers because they seemed unnecessarily expensive and just for "looks." But I stand corrected. Worth every penny! We now buy far less food and waste almost none because we can see everything, thus preventing over-buying.
I donated some blankets. They were starting to take over our home, haha. I guess blankets are just a nice go-to gift, but we had way too many. Frankly we still have too many! I will say, however, that our family's favorites are Chappy Wrap blankets, this Barefoot Dreams blanket, this Pottery Barn faux fur blanket, and this Target faux fur blanket.
I put our artificial pumpkins out on the front stoop. You can find my favorites here, here, here and here. (They look JUST like the real thing yet are waterproof and pest-proof, and they're meant for outdoor use!) A little early? Yes. But whatever. ;)
I ordered a giant spider web for Halloween decor. Said I wasn't going to do it because it took me two hours last year to untangle the mess and get it up on our house… but I love holiday decor so much and couldn't help myself, haha.
I got rid of some of the girls' clothing. Some of it was just so worn out, with holes and/or oxyclean-resistant stains, and other stuff was impractical. Much like how I feel about my own wardrobe, it's nice to open their closets and only choose from stuff they actually wear!)
I did all the laundry before leaving for California. Really proud of myself here. I feel like we have so much laundry after a trip, so hopefully that work will make a difference!

My dad is taking over "One Home Project Every Day" this week. Is he not the best?! For the record, I did not ask him to do this ; he requested jobs because he loves staying busy with home improvement stuff. The man is constantly tinkering with things, and can fix virtually ANYTHING. When I was in the hospital having Emma, he fixed our front stoop—which was kind of falling off our house—without even telling us! LOVE YOU, DAD. Thank you! Anyway, my amazing father working on a bunch of stuff that our incompetent homeowner selves have failed at recently. Over the weekend, he even:

Fixed the broken garbage disposal.
Fixed Emma's broken bathroom towel hook.
Helped us select/buy a new garage door opener.
Fixed the powder room door.

By the way, if you live in Chicago and see my parents out and about with Emma and Lucy this weekend, say hi! They would seriously love it!
The girls freaked out over their new masks. Our favorite masks—both for adults and children—are from Little Flower Fabric. Out of all of the ones we've tried, these are the least irritating for our sensitive skin! I sometimes even forget I'm wearing mine. Lucy loved the flower prints, while Emma adored the puppies and best friends. Cute how they think of them as fashion accessories! They don't mind wearing them at all.
I'm attempting to grow out my eyebrows. Over the years, I over-plucked without realizing it… and then one day I woke up looking like a high school student from 2002, haha. But I haven't picked up a tweezer in approximately six weeks, and LO! They're growing back. Many thanks to all my friends who didn't say anything while I had a patchy Chewbacca look going on. I'm to the point now where it's no longer embarrassing to go out in public, though I hear it could take anywhere from six months to a year to get the results you really want!
We're listening to Jojo Siwa non-stop these days. I'm new to all this kiddie/tween pop culture stuff, but I Jojo Siwa is pretty sweet?! Her songs are catchy and Emma lights up when they come on. "Like a Kid in a Candy Store" is our current favorite. Cracks me up.
My birthday present from my parents arrived and I'm SO excited. I'm not opening it until my actual birthday in October, but I'll be wearing it every day forever and ever once I do. Thank you, Mom and Dad! So special! (It has an "E" and an "L" on it.)
Did I mention that I'm typing this post in-flight?! And Mitch just ordered a glass of wine and sent it to me. (We couldn't get seats next to each other.) I love you, Husband. Ha. ;)
Noodle was a very bad dog this week. Guys, it was so gross. She got into the garbage bag from Lucy's diaper pail somehow. So. Disgusting. Luckily it all occurred outside, but needless to say, she's in the dog house.
We started watching the second season of "The Morning Show." I must say that I had a very hard time following it. Anyone else?! I guess I should have watched the last episode of season one beforehand, and probably still should. But that shot of Manhattan with no one on the streets during the pandemic? Wow.
Life is really good right now. I don't know; I just feel like our little family is in a good groove. We're loving Chicago, our friends, and Emma's school—and we've found some great babysitters who have made date nights possible. (I wasn't comfortable leaving Lucy with a babysitter when she was super young, and then the pandemic hit… so this has been a long time coming!) I'm also stepping away from social media—I still use it but way less than ever—and plan on focusing more on my blog this year. Social media was fun and super helpful when I was a parent of babies. (I was lonely, tired, home all the time, and really needed that sense of connection!) But I feel like the blog is way more conducive to my life as a parent of kids! Back to my roots, if you will. ;)
The post 10+ Things, 9/27 appeared first on Kelly in the City.