GSA Aluminum Cabinets: Choosing the Best Storage Cabinet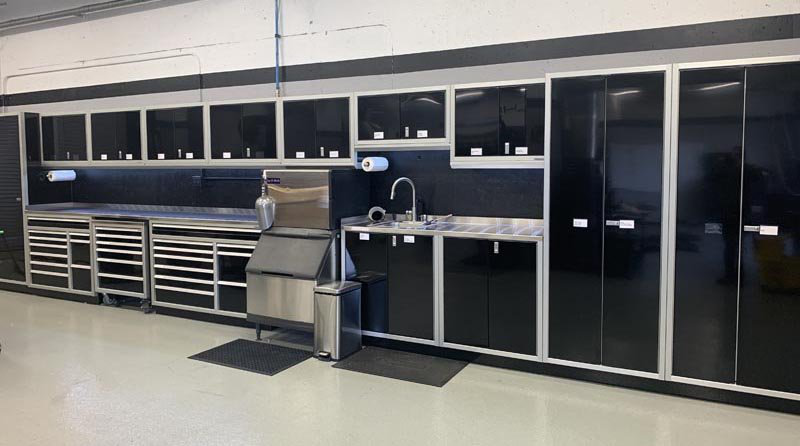 Ready to choose the best storage cabinets? Key considerations include factors such as material, qualities that make a good storage cabinet, and the pros and cons of purchasing GSA aluminum cabinets. At Moduline Cabinets, we work to design the best storage cabinets available. Our GSA approved cabinets feature outstanding craftsmanship, durability, and are lightweight.
Best Material Choices for Cabinets
The benefits of aluminum include durability while also being lightweight at the same time. Aluminum is also rust-resistant. 
Characteristics of High-Quality Storage Cabinets
Our GSA approved cabinets check all the boxes for storage cabinets. Storage cabinets should be durable so that they can hold up in workshop, garage, and work van environments. They should also be convenient to use while keeping all your tools, equipment, and anything else you put in them safely.
Our patented QuikDraw® latching system ensures that our cabinets stay securely closed, but it also allows them to open easily.
Benefits of Using GSA Aluminum Cabinets
Lightweight
Affordable
Durable
Rustproof 
Working with Moduline ensures a team of experienced cabinet professionals and engineers that can quickly design a layout to fit your storage space. We work with several industries and applications, including garage, workshop, enclosed trailer, van, and other mobile and stationary applications.
Our cabinets are modular, which means they can be arranged to fit any space. We also provide a lifetime warranty on our cabinets, so they are guaranteed for workmanship, quality, and materials.
Where to Buy Quality GSA Aluminum Cabinets
Here at Moduline Cabinets, we would love to speak to you today about how we can help you with GSA approved cabinets. You can reach us at (888) 343-4463 to speak with one of our experts about your free design consultation.