Nightstick LGL-160: Light Up the Night for Varmints and Ranch Patrol
At the Outdoor News America Writers' Conference last month, fellow writers and I learned the backstory about many companies. The story of how the Nightstick long gun light I've since been testing came to be is kind of interesting. While the big names in the tactical/hunting light industry mostly have roots in military uses, Nightstick is a little different.
Bayco is the parent company of Nightstick. Never heard of them? As Brian Whalen, Nightstick's rep to the conference said, if you've seen aluminum clamp lights, an extension cord roll-up accessory, or a light bulb changer pole, it was probably a Bayco product. Founded in 1984 with humble beginnings in a Texas garage, Bayco is now an international company that's all about lights, but the Bayco name is reserved for products with cords. Where the sporting and tactical lights are concerned, there's Nightstick, the portable lights division of Bayco. In addition to weapon-mounted lights and flashlights, Nightstick serves the retail, automotive, industrial, and firefighting sectors. Their R&D, engineering, sales, marketing, and support functions remain in Texas. To keep a competitive advantage, Nightstick and other Bayco products are made in one of the company's two factories in China.
Nightstick makes a good selection of gun-mounted lights for everything from the most popular rail-less subcompacts to rail-mounted pistol lights to long gun models like the one I've been testing. The LGL-160 is the largest and most powerful of the company's two long gun models—and it can be just a handheld torch with a tail cap switch if desired. As for me, I gotta love when one of the industry's overly abundant, letter-based names actually mean something:  LGL indicates long gun light.
The LGL-160 is super-bright at 1,100 lumens with Nightstick claiming the beam will light stuff up 300 meters away. Mostly I'm concerned, in terms of home defense and security work, with covering one of the Four Rules of Firearm Safety, being sure of my target and what's around it. While there's of course no light that'll shine for the mile or more even a .22 bullet will travel, in a known environment 1,100 lumens is plenty to light up a potential threat or varmint.
A tailcap pressure switch that allows a user to turn the light on momentarily for quick use is a great safety and tactical feature in a defense situation, and it's also nice to have the usual click-on-and-stay-on switch if I need to attend to a task for moments on end. The LGL-160 does both, and it's waterproof, so I can do those things in real environments.
My LGL-160 arrived packaged in a neat plastic case that's typical of other weapon-mounted light (WML) kits. Included in that kit is everything needed to mount and run the light. There's a standard flat Pic rail mount, an offset one, and an RPS rail mount. Rather than tape that pesky wire and cheapen the look, a wire management clamp is included. The Allen wrench and alcohol prep pad are also there to save a trip to the medicine cabinet to secure the remote pressure switch, if using the Velcro attachment option. Finally, two CR123A batteries are packaged with the light.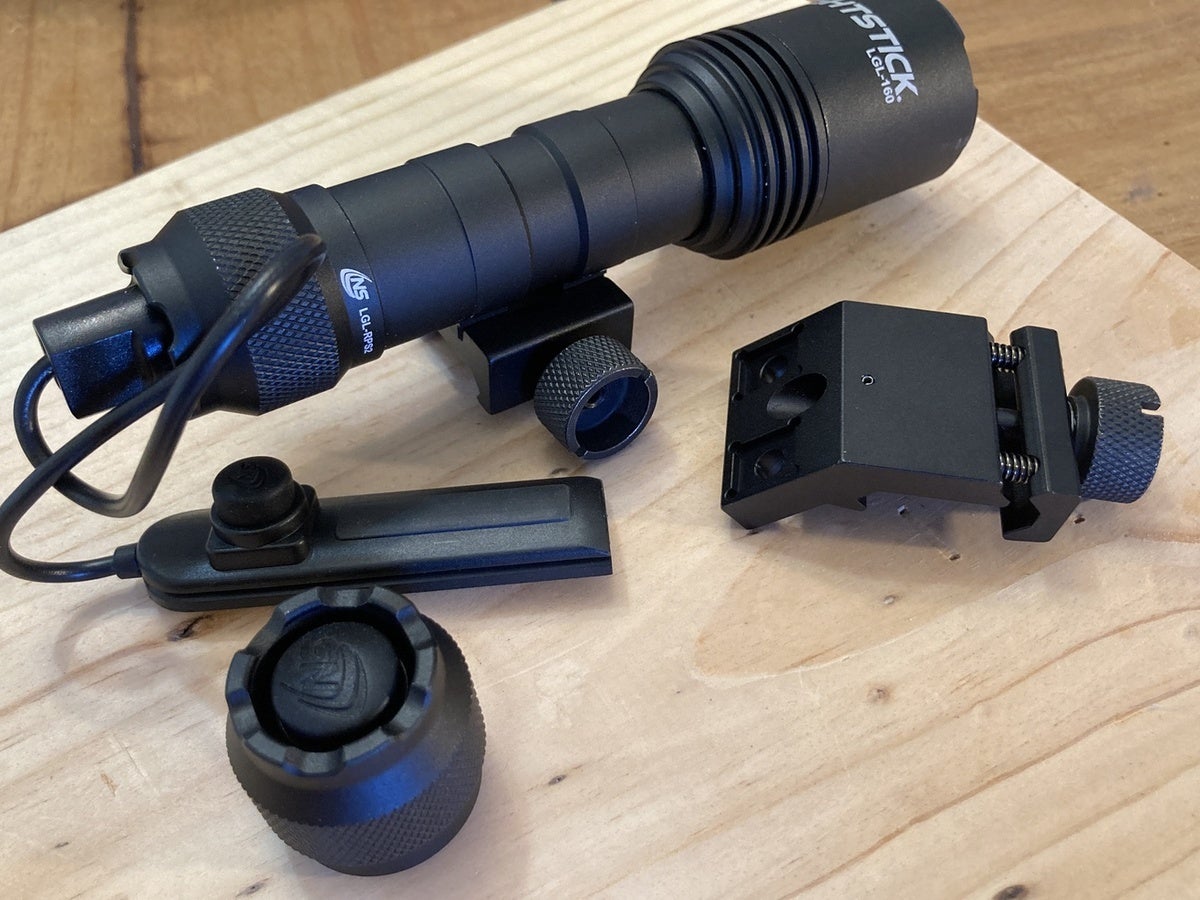 Of the three options for mounting the pressure pad switch: rail, Velcro, and vertical foregrip, I chose the rail mount. It's been my experience that exposure to sun and Velcro can make a sticky mess out of Velcro adhesive, and nobody needs that. The flat-profile rail mount is proving to be comfortable to use. My biggest concern was bulk since my personal vehicle is also a mobile safe and sometimes-patrol unit. With the rifle secured to the passenger seatback with a Lucid Optics Snap Rack, it's hidden entirely from view during my off-hours yet easily accessed if needed. With the light on the left side of the forend, I can still easily slip the rifle out from its storage spot. The mount's finger-tightened knob, which I was skeptical of at first, hasn't loosened at all in a month of riding around in a vehicle and being removed and re-installed for use elsewhere on several occasions.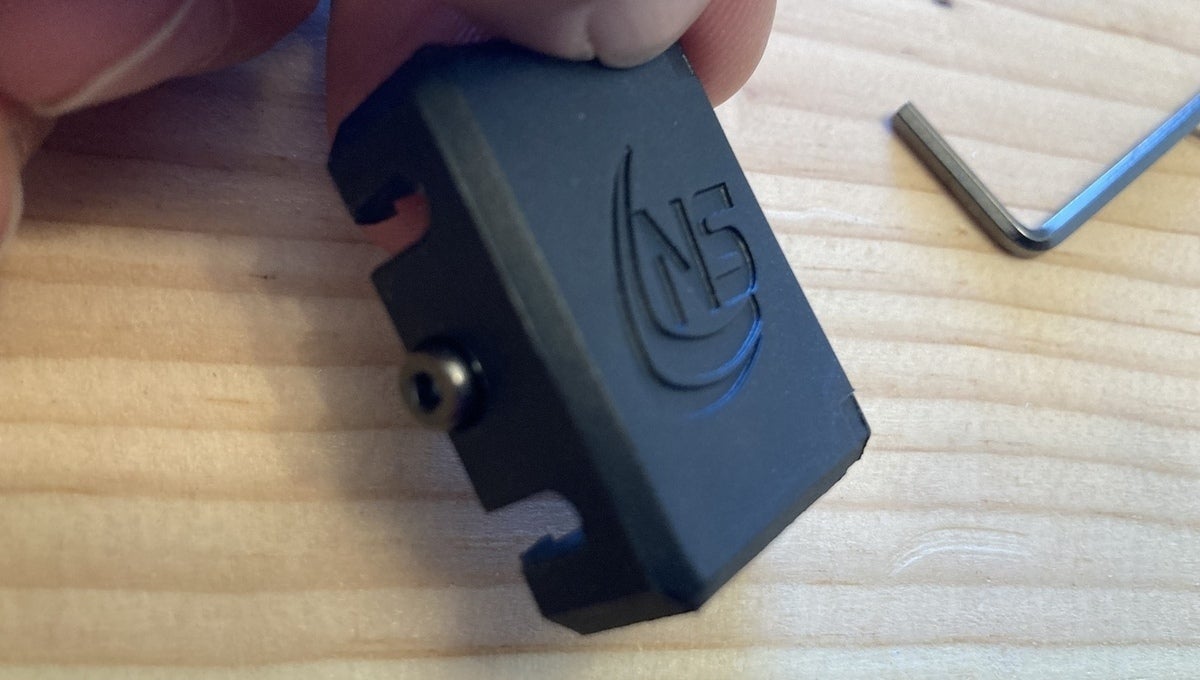 All that, and I still haven't discussed the whole reason for this system: light! The beam generated by the LGL-160 is powerful—as is expected from two CR123A sources. When trained on a "target" outdoors at 10 yards, the light casts a circle of even, white light over a visible range of about 10 yards left and right—plenty of room to see any developing action in the zone my muzzle is covering. The light is more than bright enough for threat identification and disrupting vision of anyone or any animal in its beam at that distance. In fact, it'd be too bright if my anticipated engagements were indoors. For that, I'd scale down to the LGL-150, with a more modest but still-bright 450 Lumens.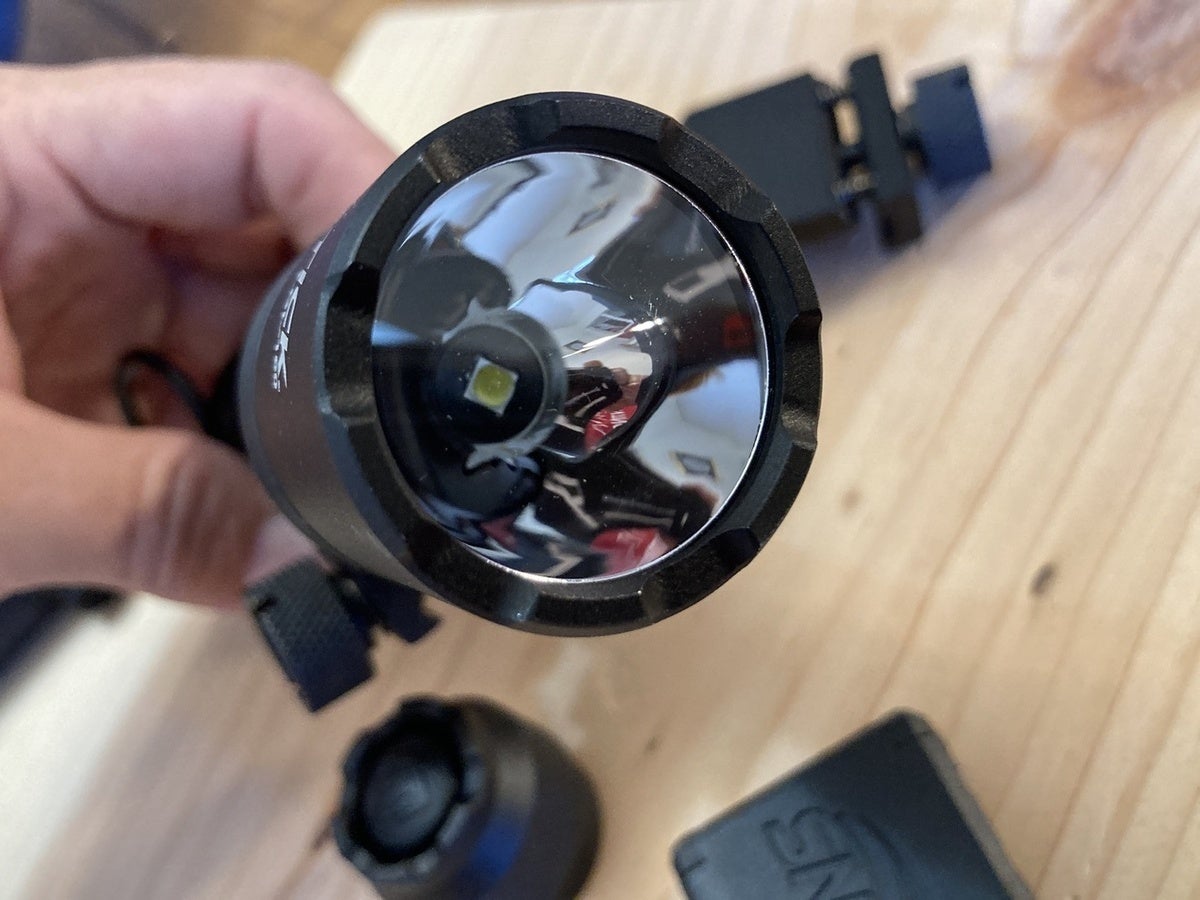 Not being a coyote hunter and not having had an event or qualification that demanded the light's use at greater distances yet, I set up a giraffe-pattern paper target at 100 yards to get an idea of the LGL-160's distance performance. Let's just say I'd need magnification to identify whether my "threat" target at 100 yards is holding a phone or a handgun, but there's no concern for enough light on that point of interest. This light is rated for 300 meters of range, a longer shot than I'd want to take in total darkness. At 100 yards, the visibility of specific figures (for my test, that meant target, target stand, and tree branches) was stark. The lit area is approximately 12 yards wide at 100 yards, providing a decent margin of visibility for changing conditions in the target zone. The Nightstick LGL-160 performed as well at distance as another, much more expensive brand of WML I've tested, and better than any other emerging brand I've tried out. It represents a quality choice for a long gun light at approximately $196.00 from Nightstick dealers.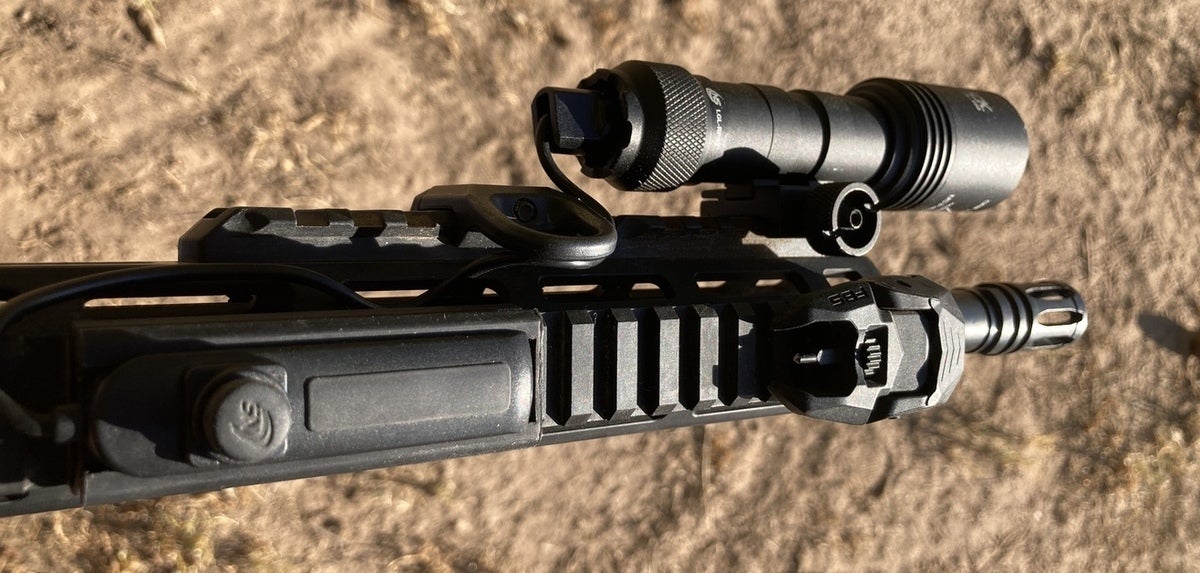 The post Nightstick LGL-160: Light Up the Night for Varmints and Ranch Patrol appeared first on AllOutdoor.com.