Shop Our Cabinet Sale and Gift a Dream Garage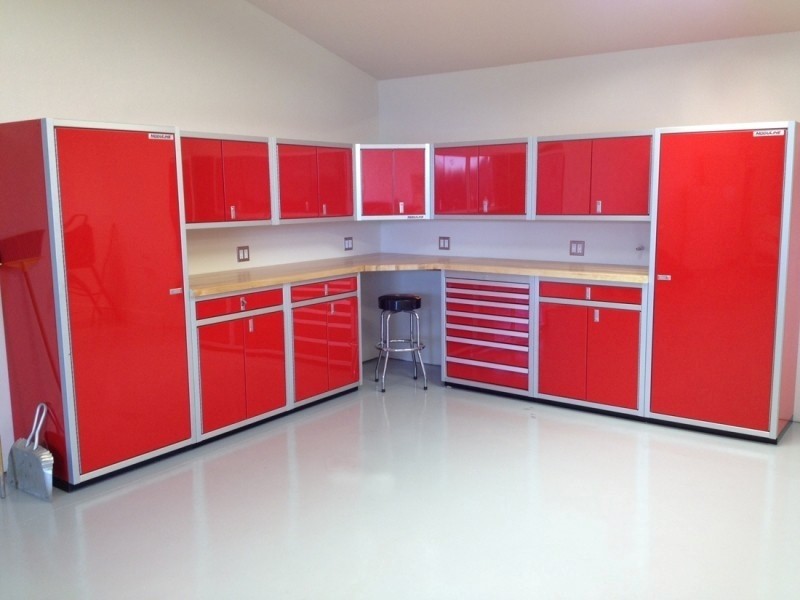 If you are looking for a unique gift this holiday season, ditch the box altogether. Instead, give your loved ones something they will never expect. Give them the gift of storage solutions and organization from Moduline Cabinets! Its the gift they actually need.
Give the Gift of a Dream Garage
How often do you truly give someone something they need? At Moduline Cabinets we bring the gift of comfort, efficiency, and extra time. Our innovative garage cabinet systems can optimize a loved ones home office, transform your messy garage into a man cave for your significant other, create a home gym, build a hobby/workshop, and more. Moduline Cabinets can make your dream garage by providing personalized, custom, and affordable solutions.
A garage is more than just a storage unit for your car. Its extra space that can become the gift they will never expect. At Moduline Cabinets, we use military-grade aluminum for shop cabinets, garage cabinets, and even toolboxes.
Our Garage Cabinets are the Best
We have custom layouts and design specs that meet your specific garage and shop needs. We also provide a lifetime warranty, so it truly is a gift that keeps on giving. Our flagship shop and garage cabinets are what put us on the map.
Custom and Affordable Garage Cabinet Systems
Our garage cabinet systems are custom-built and combined with a designer aspect that is the standard. You can mix and match all our cabinets and accessories to build the ideal space. Our designs are versatile and customizable with precision craftsmanship that shines in every detail. We also use patented QuikDraw technology so the drawers stay securely closed even in transport, yet, you can open and close drawers with the ease of a single touch.
On Sale for Black Friday through End of November
So, dont just think inside the box this holiday season. Re-design your box, with innovative solutions from Moduline Cabinets. Give the gift you can build around the tree and give your loved ones the present they will never expect.
Not sure exactly what to choose? Consider a Moduline Gift Certificate. Our current Black Friday promotion includes free shipping on the following:
This special will run from now through November 30th so order online or call us 888-343-4463 today to see how we can help!

The post Shop Our Cabinet Sale and Gift a Dream Garage appeared first on Moduline.